Deputy Superintendent, Lynda Quick, Esq.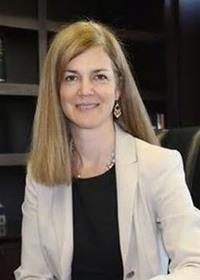 Lynda Quick is a lifelong educator with more than two decades of service in public education and in the legal profession. Most recently, Ms. Quick served as the Superintendent of the Skaneateles Central School District. Prior to that role, Ms. Quick served as the District Superintendent of the Cattaraugus-Allegany-Erie-Wyoming BOCES in Olean, New York, for 5 years. Her tenure in the Cattaraugus-Allegany-Erie-Wyoming BOCES actually spanned 24 years and she also served as Assistant Superintendent, attorney and Senior Labor Relations Specialist prior to being promoted to the District Superintendent role. Similar to the City of Rochester, Ms. Quick has extensive experience working with students and faculty of large systems in economically diverse regions, as shown by her roles with BOCES, in serving the approximately 20,000 students in Cattaraugus and Allegany counties.
Ms. Quick has bachelor's degrees from Kent State University and has studied Educational Administration at St. Bonaventure University, SUNY Buffalo, and Northern Arizona University. She also holds a law degree from Case Western Reserve University and practiced law in Cleveland for four years prior to joining BOCES.
In Rochester, Ms. Quick oversees/leads all aspects of Teaching and Learning, Administration, and Operations for the District. Ms. Quick began her career with the RCSD in January of 2020, and she was named to the position of Deputy Superintendent in November 2019. That is when the RCSD consolidated its administration from two deputy superintendents to one to begin the process of restructuring and right-sizing the District. November of 2019 is when the RCSD began its blueprint for financial stability, while maintaining the high-quality education provided to students.
Email: Lynda.Quick@rcsdk12.org