FRANK FOWLER DOW SCHOOL NO. 52

100 Farmington Road
Rochester, New York 14609

Phone (585) 482-9614

Fax (585) 654-107

9




***Be Smart Be Brave Be Kind***
---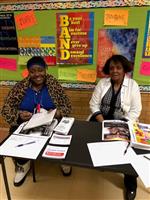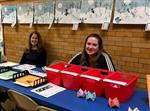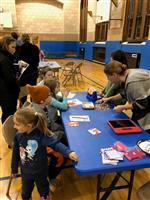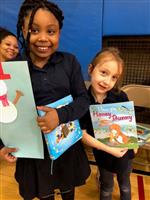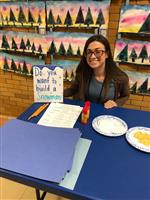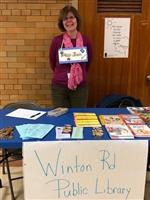 ELA and Math Night on Thursday, February 1st! Thank you to all the families, students, staff, and community members who made the night a great success!
---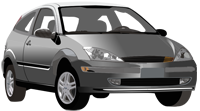 Attention Families - Parking Alert and Bus Safety
Dear Parents,
We have been contacted by the Rochester Police Department about parking issues on nearby side streets. It has been reported that some parents are blocking driveways during arrival and dismissal times. When you come to the school for any reason, please be extra careful to not block driveways and school crosswalks either parking or standing. Even if you are remaining in your car while you wait for your child, it is not acceptable to block a driveway or the school crosswalks. City residents have the right to call the RPD to have parking violators ticketed or towed. Please avoid such costly and unpleasant occurrences by parking according to the City of Rochester parking regulations at all times.
This also includes parking on the LEGAL side of the street.
Also do not ask your child to cross the street between busses. This is not acceptable nor is it safe.
Another problem area has been the intersection of Farmington and Presque Streets. Pedestrian visibility can be limited by parked vehicles, or school busses waiting to pull into the bus lane. Please travel slowly through that intersection, keeping an eye open for the small walkers in that area. Remember: safety first, last and always!
Thank you for your cooperation.
Mary Aronson
Principal
---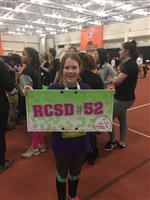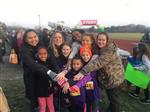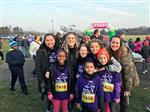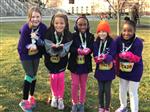 #52 Girls on the Run
On Sunday, December 2nd, the School 52 Girls On The Run team participated in their celebratory race at the RIT Campus. They were the only RCSD team in attendance with teams from all around the Rochester area and surrounding counties. This was our first year having a team and our 3rd-6th grade girls truly showed perseverance as they ran the 5K. What a wonderful first season! Our girls gained self-esteem and confidence throughout the 10 week program and they represented School 52 with great pride at RIT. We are all so proud of them! The girls in attendance on the 2nd were Tasneem Altheimer, Alaina Delehanty, Sonya Dennehy-Caster, Alyssa Heagney, Niasia Leon, and Akairra Washington. Galana Bagley and Zaniah Holmes had a terrific season as well, but were unable to make it to the race. Way to go girls! You made Coach Branner and Coach Calogero extremely proud by demonstrating your STAR POWER!
---
NeighborWorks Rochester produced a video of educational opportunities in The Triangle of North Winton Village and featured our own School 52 - Enjoy!
---
Who was Frank Fowler Dow?
Frank Fowler Dow (1851 – 1928) was born in Fowlerville, NY. The town was named after his great-great grandfather, Wells Fowler. Mr. Dow attended college at Geneseo and studied medicine at the University of Buffalo. Did you know that he worked to have New York State pass legislation so that all schools have a playground? It is part of a law named after him, the Dow Law. In 1930, School 52 was named after Dr. Dow to honor this man who did so much for children, his community and education.
Read more about Frank Fowler Dow
here
.
---
School 52 provides a safe and nurturing learning environment.

In collaboration with parents and community partners, we promote academic excellence, honorable character, and responsible citizenship.

Our students strive for success in school and community.
Feel free to contact us with your comments or questions.

We invite you to visit our school in person, and look forward to meeting you.