VIRGIL I. GRISSOM SCHOOL NO. 7
1 EDGERTON PARK
ROCHESTER, NEW YORK 14608
(585) 254-3110 FAX (585) 277-0104
David Lincoln Jeanne Markman, Mark Wilkins
Principal Assistant Principals
July 10, 2017
Dear Parents and Guardians,
Welcome back to School No. 7! Everyone on our staff is so excited to have our students return! We have been busy preparing activities and lessons to engage and excite your child, as we help them experience and learn new material.Please remember that we have a new address for the following 2 years. We will be at 1 Edgerton Park. All of the telephone numbers remain the same.
Please remember there is no supervision before 9:00 a.m. For the safety of your children, students that walk or are dropped off are not to arrive prior to 9:00 a.m. every morning. Student schedules and material lists will be coming your way in the near future.
Our vision for this coming school year is to provide your child with three things that have not changed. Your child will be in a safe environment, we are going to focus on helping each and every student be successful, and our staff will work as one cohesive team to get the job done. Our new Mission Statement is "School Seven's mission is to develop students that practice safe habits, work hard, exhibit academic growth and are respectful and responsible citizens. Our Vision Statement is "SOAR to Succeed!"
We look forward to working with you and your children in the coming year! Sincerely, it is both a privilege and an honor to have the opportunity to work with your children and play such an important role in their lives as they learn and grow into successful young adults.
Please remember these dates for upcoming events at School 7:
Sincerely,
Mr. Lincoln
Ms. Markman
Mr. Wilkins
Early Dismissal Days for All Students 2017-2018
Friday September 29th
Please click the link below to see the Classroom Supply Lists for your child's class for the 2015-2016 School Year:
Remember: Student Success begins with Attendance.
Regular school attendance develops habits of punctuality, self-discipline and responsibility in students. Students who attend school regularly generally achieve high grades, enjoy school more and are more employable after leaving school.
To contact someone about Student Attendance, please call 254-3110
and ask for Angela Smith, Parent Liaison.
Help School No. 7 increase our Daily Attendance Rate to 95% and Reach our Goals of Excellence. Our overall school attendance went up 2% last year. Let's keep this going!!!
Any student this year with Perfect Attendance will be included in an End of the Year Party and invited to our Year End Celebration at Altitude Trampoline Park. To be invited you must have 0 unexcused and 0 excused absences. That means attending ALL 182 days of school.
You can do it!
Stay healthy by eating balanced meals, washing your hands as often as possible, getting 9-11 hours of sleep each night and having consistent daily routines that allow you time to complete your school work each night.
Parents/Guardians: Please get to know the staff at school including teachers, administrators, support staff, secretaries, the parent liaison and bus driver. This will assist in keeping you aware of any issues that your child may be facing and can lessen any anxieties your child may have about attending school. Also, be sure the school has your current address and phone numbers where you can be reached. Call the Main Office during school hours to have them updated when needed or send in a note with your child.
The Lifelong Impact of Low Attendance
There is a direct link between high absenteeism and low academic achievement, with chronic absenteeism
(2 absences or more a month) being the single strongest predictor of graduation rates.
The Cost of Low Attendance Includes:
Lower Test Scores
Lower GPA/Grades
Reduced Graduation Rates
Lower Paying Jobs
Higher Reliance on Welfare Support
Increased Likelihood of Living in Poverty
Poorer Health
SCHOOL
HOURS
Students Report 9:00 a.m.
Dismissal Begins At 3:30 p.m.
Link to The School No. 7 Great American Milk Drive Video Challenge
Click the Link Above to Watch School No. 7's Audition for The Great American Milk Drive Video Challenge Created by Ms. Yildirim and Ms. Moucha's Class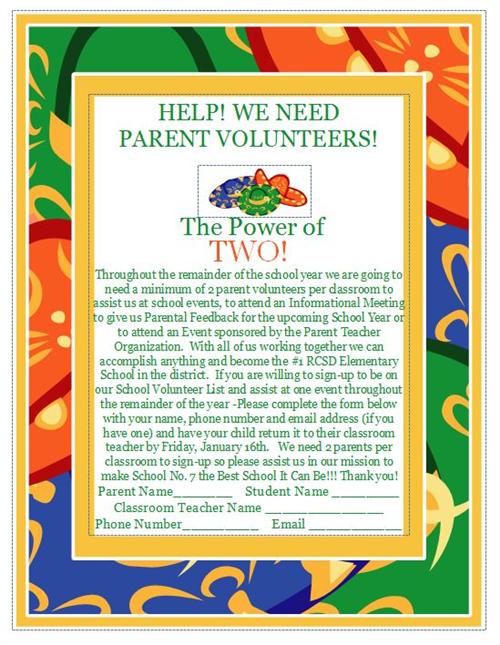 Reminder - Glass Bottles are not permitted on the School No. 7 Campus due to safety concerns. Students may bring beverages that are in cans or plastic containers. Thank you for assisting us in keeping our students safe.
Please click on the links below for the prerecorded videos of the School No. 7 Administrators reading Holiday Books for the students.
"Be Remarkable" Staff Comment Cards
can be found in the Main Office
or on the Parent Table in front of the gymnasium. Please complete one and
return it to a Secretarial Team Member if you notice a staff member doing a Remarkable Job!!!
Accelerated Readers for October
Grade 2
Grade 3

Are you up for the School No. 7 PERFECT ATTENDANCE CHALLENGE? Any student with Perfect Attendance this year will be included in our Giant End of the Year Attendance Celebration and a Surprise Invitation!
Help us put School No. 7 on the RCSD Map of Excellence and reach the goal of 95% overall student attendance for the 2015-2016 School Year. Join us and RCSD in the "EVERY MINUTE in SCHOOL MATTERS" Initiative to reduce chronic absenteeism in our school.