Welcome to the
Nathaniel Rochester Community STEM School Webpage
~

Education is an adventure in self-discovery

~
---
S
cience
T
echnology
E
ngineering
M
ath
---
STEM education is the integration of 4 disciplines- science

,

technology, engineering, and mathematics

.

Its purpose is to enable students to guide their own learning while solving real-world problems using 21st
century
l
e
a
rning
skills.
Students are able to use prior knowledge from the 4 disciplines to construct deeper and new information while developing a solution to the problem.
STEM education is innovative, where the end result/answer has multiple right solutions, each one unique to the individual learner.
STEM Education encompasses and integrates all discipline areas. At times certain disciplines such as E.L.A., Social Studies and the Arts may not seem present, however when you look at what students are doing, it will become evident that practices or skills of each discipline are being applied
.
NRCS Engineering Team finishes Second
Option 2 Tractor Pull at the 2017 RIT E3 Fair
April 27, 2017
Two NRCS 6th graders
competed in the
Tractor Pull
(m
otorized vehicle pulling a basket of weights to a height of 4" in 30 seconds or less) and the
R

obotics Hockey (
design, construct and program a robot, using parts from a LEGO kit capable of removing hockey pucks (pop bottle tops) in a circular playing field in as short a time as possible).
The Tractor Pull team finished second to Brighton Middle School. The NRCS Team pulled 475 grams of mass with their LEGO designed Tractor.
After performing very well with their robot, the Robotics Hockey team did not place in the top 5 of their
Competition.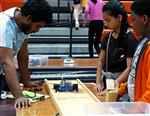 Future City Team in Finals at City Hall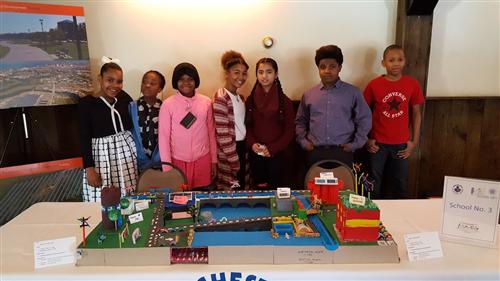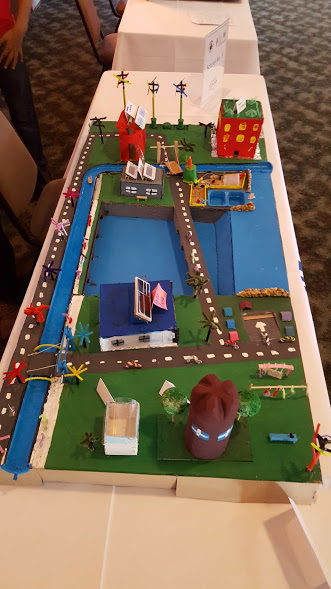 The NRCS Future City Team placed in the top 4 of the first RCSD Future City Competition. The top four teams (NRCS #3, #9, #34 and #46) travel to City Hall at the end of February, to present their Future City Models to the Mayor and City leaders. One team will win the 2016-2017 RCSD Future City Championship.
STEM through the 2017 Winter STEM Expo Experience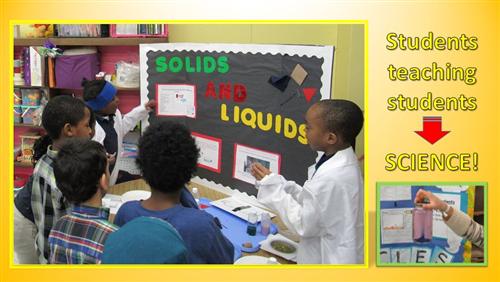 On Wednesday January 25th, 2017, students from Nathaniel Rochester Community School celebrated their knowledge and understanding of STEM through the Winter STEM Expo. Student presenters shared their learning experiences with student and adult visitors throughout the afternoon.
One Cubic Foot Project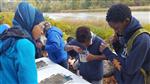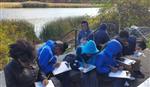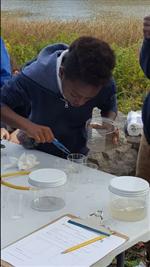 Students in the NRCS 7
th
grade Honors Science Class participated in the One Cubic Foot Project with the Seneca Park Zoological Society.
NRCS is one of five schools along the Genesee River that are taking part in this national research project. One Cubic Foot
is a study of the basin of the Genesee River to assess and spotlight the health of the Genesee River as well as provide a portrait of the biodiversity in its ecosystem.
7th Grade Career Research Project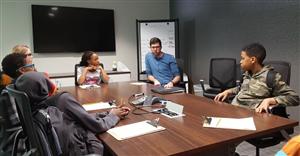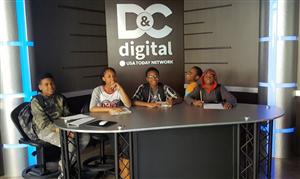 7th Grade students at Nathaniel Rochester Community School take part in the
7th grade Career Research Project.
7th Graders
A Long Walk to Water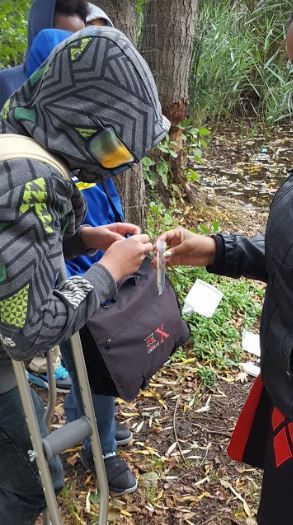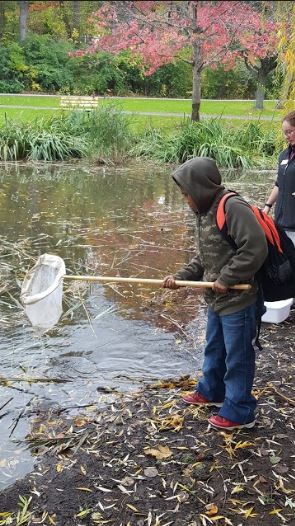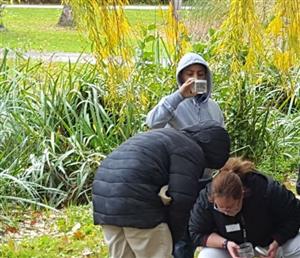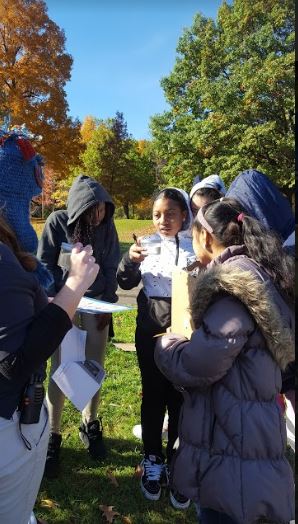 This two-hour, two -part program, designed specifically for 7th grade students is based on the book A Long Walk to Water, by Linda Sue Park. Students in this engaging experience use both the Seneca Park Zoo and Seneca Park to participate in a facilitated scientific field study and a self-guided Zoo Exploration which bring alive concepts related to both the story and the disciplines of Science, Social Studies and ELA together, naturally.
Nathaniel Rochester Community School Teachers Recognized for their
STEM Approach to Classroom Instruction
NRCS Staff were recognized by the Finger Lakes STEM Hub for their innovative STEM work in their school and classrooms.
~ Mr. Peter Mastrogiovanni, Mrs. Vici Patanella and Mrs. Tina Rodger ~