Return to Headlines
RCSD Partners with U of R to Offer Mental Health Support to Students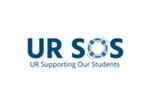 (September 26, 2022) The Rochester City School District is partnering with the University of Rochester to help staff better understand and support students' mental health needs. The University of Rochester's Supporting our Students Project (UR-SOS) allows a diverse team of RCSD employees to receive guidance, support, and training from mental health professionals.
University of Rochester employees are working with staff members at the following six RCSD schools to identify and address mental health needs and prepare students and families with resources to receive support.
Enrico Fermi School No. 17
Mary McLeod Bethune School No. 45
East High School
Franklin Upper School
Northwest Junior High
School Without Walls
RCSD staff members receiving training from University of Rochester mental health professionals include assistant principals, school counselors, social workers, parent liaisons, and home school assistants. These individuals will learn how to identify, understand, and respond to signs of mental illness.
During the training, each school will provide a unique mental health case. Mental health, community experts, and school staff will discuss how to provide support and implement ways to resolve the situations that could be impacting students.
The University of Rochester is also bringing a similar project to eight additional schools. The Each Youth Project ECHO is designed to provide specialty training for school teams to support youth behavioral needs. It is an interactive, web-based, tele-mentoring model used to facilitate case consultation, learning sessions, and peer support, which will be implemented at the following schools:
Clara Barton School No. 2
George Mather Forbes No. 4
The Children's School of Rochester No. 15
John Walton Spencer School No. 16
Dr. Charles T. Lunsford School No. 19
Henry Hudson School No. 28
Andrew J. Townson School No. 39
The Flower City School No. 54