Return to Headlines
Superintendent Deane-Williams Visits Schools with Dr. Joy DeGruy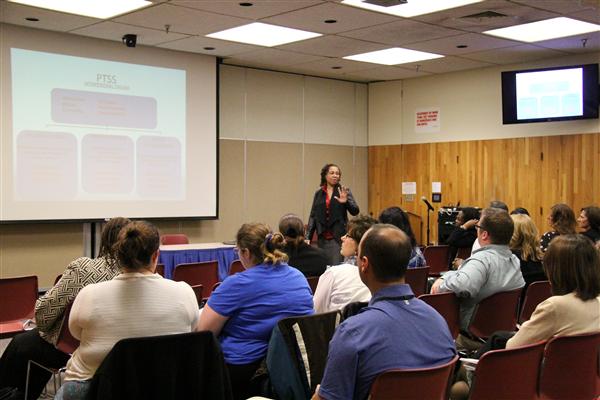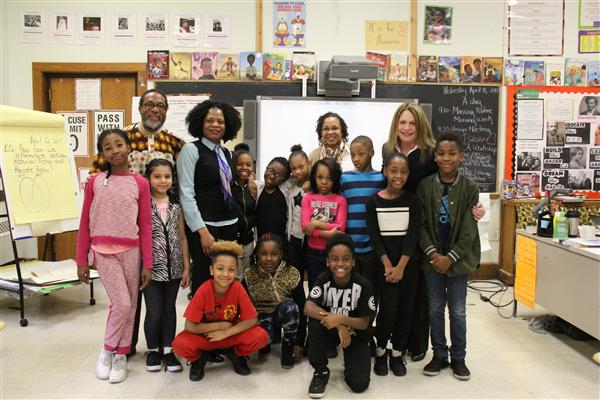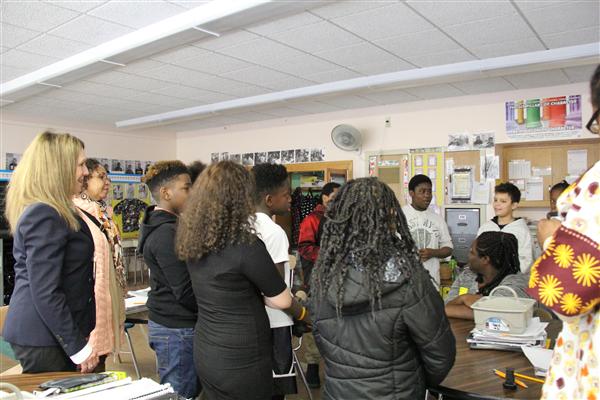 Thursday, April 13- Dr. Joy DeGruy is an ambassador for healing. Dr. Joy, as she prefers to be called, visited the Rochester City School District this week in order to assess the readiness of the District and the Rochester community to begin to implement what she has calls "The Relationship Model of Educational Intervention", or the "Relationship Model" for short. Superintendent Barbara Deane-Williams accompanied by Dr. Joy visited various schools this week, including School Without Walls, John Williams School No. 5 and Andrew J. Townson School No. 39 which are schools participating in the Model pilot. . She also visited Lincoln Park School No. 44 and The Flower City School No. 54 to visit the classrooms of Dawn Flowers-Thompson and Marie Milord, teachers who have gone through Dr. Joy's training and are part of the Model's implementation team.
While in Rochester, Dr. Joy also presented the concepts of Relationship Model, Epigenetics and Multigenerational Trauma to members of the Rochester City School District Cabinet, the Parent Council, and at a community-wide forum held at John James Audubon School No. 33 on Webster Avenue.
Superintendent Deane-Williams and Dr. Joy were happy to see the Relationship Model at work throughout their visits to our schools, but especially during a disruptive incident , which was resolved quickly and effectively using some of the tenants described by Dr. Joy in her talks. "The process works, and I feel very strongly that the Rochester City School District is ready to embrace and implement a relationship approach to teaching and learning," said Dr. Joy.
Dr. Joy's seminars have been lauded as the most dynamic and inspirational currently being presented on the topics of culture, race relations and contemporary social issues.