Chief of Staff, Annmarie Lehner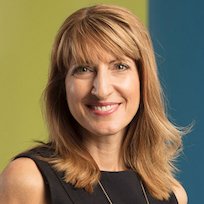 Annmarie Lehner
Chief of Staff
As Chief of Staff, Annmarie is responsible for the management and operation of the Superintendent's Office and she will assist with any and all projects assigned by the Superintendent. Annmarie has worked for the Rochester City School District for 31 years, serving as the Chief Information Officer for the past 10 years. Prior to her role as CIO, she worked as Manager of Business Enterprise Applications, and served as a software developer supporting the District's Payroll and HR systems.
As the District's CIO, Annmarie has overseen all facets of network infrastructure, telecom, wireless, Internet connectivity, ERP applications (PeopleSoft Business apps, PowerSchool Student Information System), HelpDesk, school technology support, Print Shop, District-wide Copier services and Instructional Technology.
During Annmarie's tenure, she also began the District's Virtual Academy of Rochester, which offers virtual advanced placement courses to all secondary students, and which supports the Online Credit Recovery Program for all secondary schools.
Most recently, Annmarie has led the District's Instructional Technology Digital Transformation initiative, which has included the deployment of 25,000 chrome books and 8,000 iPads to students; as well as the development and delivery of a series of online professional development courses for all District teachers, helping them integrate 21 stcentury learning practices in order to enhance students' instructional experience.
Most recently, Annmarie has been instrumental in partnering with the 1Million Project Foundation which, through its affiliation with Sprint, will provide free home internet access to RCSD's 9 th – 12 th grade students and their families.
Email annmarie.lehner@rcsdk12.org