Return to Headlines
Do the Right Thing Awards Presented to Four RCSD Students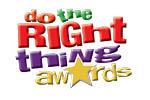 (November 16, 2023) Four Rochester City School District students have been recognized with "Do the Right Thing" awards for their positive behavior, accomplishments, good deeds, attention to detail, and for being safety warriors.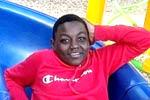 Shuaib Hussein
Shuaib Hussein, a 6th-grade student at Roberto Clemente School No. 8, was nominated for this award by Arnett Branch Librarian Bruce Tehan. Shuaib has been an advocate for literacy, youth, and libraries, as well as being an exceptional brother to his siblings.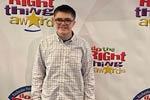 Matthew Klinkbeil
Matthew Klinkbeil, an 8th-grade student at John Williams School No. 5, was recognized for his ability to remain calm during a dangerous situation. He was at his great-grandmother's house, and after she left to pick up Matthew's sister from softball practice the kitchen started filling with smoke because she had accidentally left the oven on. He called his great-grandmother, and she instructed him on how to turn off the oven and safely remove the food.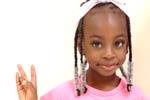 Nyla Serrett
Nyla Serrett, a Pre-K student at the Rochester Early Childhood Education Center, was nominated for this award by 911 operator Kathleen Burns. Nyla called 911 in July asking for help for her mom who had cut herself while cooking. Ms. Burns was impressed that Nyla, a such a young age, knew to call 911.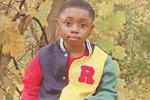 Kwynn Walton, Jr.
Kwynn Walton, Jr., a 2nd-grade student at Nathaniel Hawthorne School No. 25, was nominated for this award by Denise Quamina, a school administrator. One day in the middle of lunch, one of Kwynn's classmates started to choke. He quickly ran to get help, and the school's parent liaison was safely able to remove a piece of food stuck in the student's throat.
The goal of the "Do the Right Thing" program is to foster positive relationships between the Rochester Police Department and community youth. The program rewards students who strive to make good choices, do well in school, give back to their communities, or demonstrate a turnaround or improved behavior. For more information or to nominate a child, visit www.cityofrochester.gov/DotheRightThing.