Return to Headlines
Summer of Discovery: Commencement Program at St. John Fisher University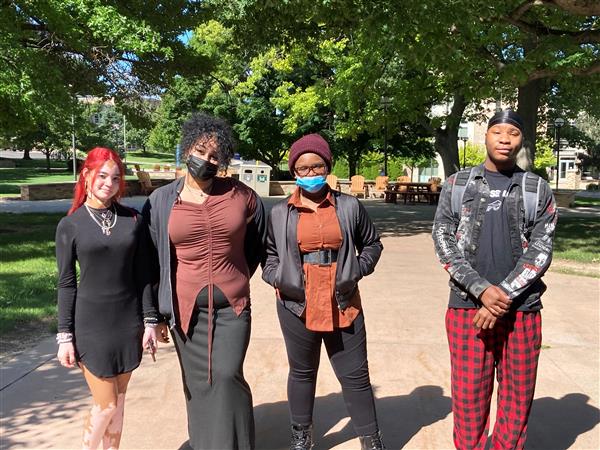 (August 12, 2022) To celebrate the RCSD's Summer of Discovery, the District is highlighting its summer learning programming, its students, and one unique partnership.
Anthony Rodriguez is the summer school principal for the Commencement Program at St. John Fisher University. This program is for 11th and 12th grade students from nine different RCSD schools who have gotten a first-hand look at life on a college campus. Students have been receiving initial credits for certain courses and/or credit recovery.
"This experience has been great! I know St. John Fisher University's vision was to expose Rochester City School District students to its campus," said Rodriguez. "That way they can really see themselves here in the future. It has definitely served as an opportunity for kids to know there are people who want to see them be successful."
Destiny De La Paz is going into 12th grade at School of the Arts, and she took courses this summer to modify her schedule so she has time to work after school.
"It was very fun! We are on a college campus, and I get to be at St. John Fisher. I get a sense of independence and just being in a different environment makes me want to learn. RCSD partnering with St. John Fisher was a really good idea."
Ava Reyes is also entering 12th grade at School of the Arts. She received credits at St. John Fisher University to complete math requirements but also attended the Commencement program to pick up a few classes to get ahead next school year.
"Being here at Fisher definitely kept me occupied and motivated to finish my classes, and it has made me want to apply here and come to college at St. John Fisher. I like the environment, I like how nice the people are, and I give this school a 10 out of 10."
Another School of the Arts 12th-grader Kanene Mathis expressed that while she has passed all her classes at SOTA, she wanted to make up for time she lost during the COVID-19 pandemic.
"I love being on a college campus. It has made me feel very grown up, and I can definitely say that being in this program has spiked my interest in going to college. I have been taught we will not be alone and that we will always have support. I definitely would consider coming here. Fisher has some really great professors. I met some of them during the enrichment programs, and they were really cool."
Please join us in applauding Destiny, Ava, and Kanene for their efforts to succeed.