Return to Headlines
Rochester Board of Education Names Dr. Lesli Myers-Small as Superintendent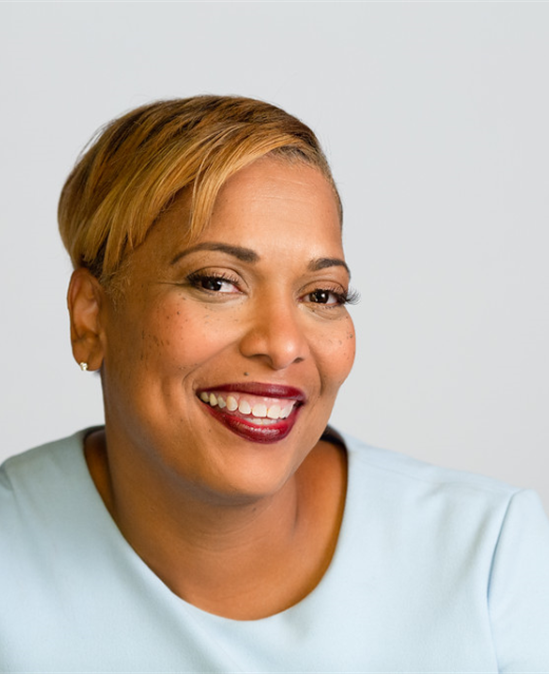 (May 18, 2020) The Rochester Board of Education has announced that it unanimously selected Dr. Lesli Myers-Small as its new Superintendent. Dr. Myers-Small currently serves as Assistant Commissioner of Innovation and School Reform for the New York State Education Department and was confirmed during tonight's Special Meeting.
"I am excited to start my new role and ready to hit the ground running. While there are priorities relative to establishing relationships, implementing the budget, and reopening schools, first and foremost my mind is on our students," said Myers-Small. While she thoroughly enjoys the work at the New York State Education Department, Dr. Myers-Small stated that she is humbled about being named Rochester's new superintendent, because she is coming home. She completed both her undergraduate and her graduate work at local universities, and she worked in the Rochester City School District from 1993 through 2002.
"There are many reasons why Dr. Myers-Small's 'coming home' makes a great deal of sense. She was raised in this community, and for the earlier part of her teaching career, she also taught within the RCSD. While in more recent years she has served in leadership positions in Brockport and Albany, she never was, truly, that far away from the RCSD," said Rochester Board of Education President Van White. "In fact, her duties this year in Albany required that she have regular and frequent contact with our District. As a result of these impressive collective experiences, she continues to have a comprehensive and objective understanding of RCSD's challenges as well as its successes. Indeed, it is that level of personal and professional commitment to Rochester and the RCSD that made Lesli the logical choice to serve as our next Superintendent of Schools. The Board of Education is very pleased that Dr. Lesli Myers-Small has come home!"
Dr. Myers-Small has almost 30 years of experience as an educator. Before her tenure at the New York State Education Department, she served as superintendent of the Brockport Central School District, where she worked for 7½ years. While there, she had notable successes, including securing a $459,500 grant to strengthen teacher and leader effectiveness. The grant thereby allowed for teacher collaboration, leadership, empowerment, and decision-making. Further, she engaged schools in self-studies, using a process from the NYSED. She then used that data with the strategic planning committee. That group identified several core beliefs to guide its development of the district's strategic plan and district-wide decision-making. Further, she created and received funding for a diversity certification program to help assist staff with the changing demographics in the community.
"Dr. Lesli Myers-Small is an excellent choice to lead the Rochester City School District as its next superintendent," said Board of Regents Chancellor Betty A. Rosa. "During her extensive career as an administrator and educator, Dr. Myers-Small has proven she is an effective leader with the expertise to help turnaround struggling schools and do what is best for students. Her experience with the Department coupled with the work she has done as an administrator will truly benefit the children in the City of Rochester. I look forward to continuing to work with Lesli as the Board of Regents and Department work to help give the children of Rochester the education they deserve."
Dr. Myers-Small is the recipient of several awards, most notably the New York State Association for Women in Administration's Ann Myers Award; the Distinguished Alumni Award in Educational Leadership from the Ralph C. Wilson, Jr. School of Education; the Urban League of Rochester Educator Award; 40 Under 40 Recipient from the Rochester Business Journal; Athena Award Finalist; Women of Distinction from the New York State Senate; and the University of Rochester Alumni Award given by the university's student body.
"Dr. Lesli Myers-Small brings a wealth of experience and a commitment to students that I believe will prove to be an asset to the Rochester City School District, Board of Education, and the students of Rochester," said Board of Regents Vice Chancellor T. Andrew Brown. "I encourage the Board to work cooperatively and closely with Dr. Myers-Small to best serve the children of Rochester and provide a high-quality education."
Dr. Myers-Small has had successful experiences at the executive level in other school systems in the State, including serving as Assistant Superintendent for Student Services in the Ithaca City School District, and Director of Student and Career Support and Coordinator of Student Support and Enrichment in the Greece Central School District.
"I have had the pleasure of knowing Dr. Lesli Myers-Small since she was in middle school, and I am encouraged by the quick action of the Rochester City School District to appoint such a capable leader," said Regent Wade Norwood. "Dr. Myers-Small was raised in Rochester, she knows the community well, and it is my sincere hope that her valuable perspective and experience will position her to give back to the community in many ways that will improve outcomes for the students of Rochester."
Dr. Myers-Small attended the University of Rochester, where she received both a bachelor's and a master's degree at St. John Fisher College, where she received another master's degree and her doctorate degree.