Return to Headlines
Budget Input Sessions For 2019 - 2020 School Year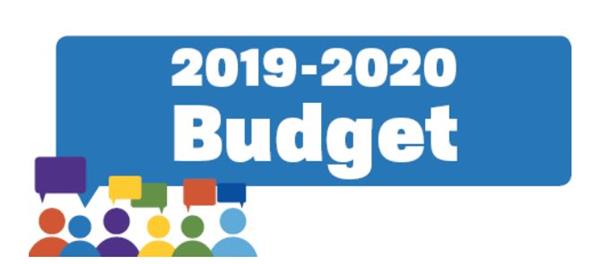 The Rochester City School District is hearing from members of the public about its budget process for the 2019 – 2020 school year. Chief Financial Officer Everton Sewell and other members of the District's administration delivered a budget presentation to members of the public on Saturday, February 9, 2019 at the Doctor Freddie Thomas campus on Scio Street and at John Walton Spencer School No. 16 on Post Avenue.
The District has made some progress in the last year, and the administration reiterated its mission of providing a quality education to ensure students graduate with the skills to be successful in a democratic society and the global economy.
While the District still has much to achieve, it is making good progress and is on the move. Here are a few examples that were highlighted to members of the public:
The Rochester City School District has achieved its highest graduation rate in more than a decade. The New York State Education Department released its data for the 2018 graduating class on January 30, 2019, and it shows Rochester's four-year graduation rate was 53.5% in June and 59.3% in August. These are both the highest percentages since at least 2005 when the State began keeping more rigorous accountability standards.

Approximately 500 students came to Rochester after Hurricane Maria destroyed much of Puerto Rico in September 2017, and the Rochester City School District's Bilingual Language and Literacy Academy (BLLA) has told those students they have a home in Rochester. The BLLA provides students with equitable access to learn speak, understand, read, and write English, while continuing to learn academic content in Spanish.

Rochester's Pre-K programs are nationally recognized and are consistently ranked among the highest in the United States.
Interim Superintendent Dan Lowengard will present a draft budget to the Board of Education on Tuesday, March 19th.
The Board of Education will also hold public hearings throughout the month of April. For a full list of dates and for a copy of the budget presentation given to members of the public on Saturday, February 9, 2019 please click here.