Return to Headlines
RCSD Celebrates CTE Month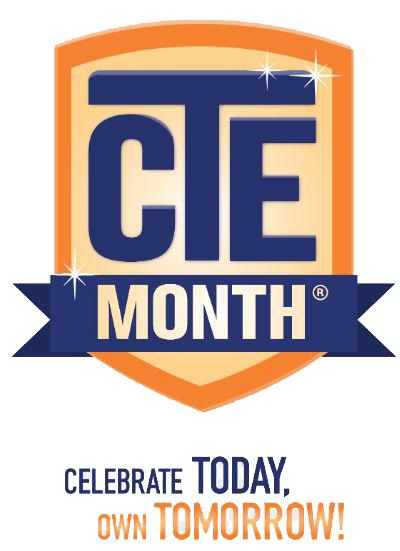 Every February, the Career and Technical Education (CTE) community celebrates CTE Month to raise awareness of the role that CTE has in readying students for careers and college. The Rochester City School District is proud to celebrate CTE Month this February. CTE Month is also a time to recognize and celebrate the CTE community members' achievements and accomplishments nationwide. Throughout the month of February, students will be engaged in various CTE and STEM-related activities in the District.
As part of CTE month, the District is participating in SkillsUSA Week, which gives advisors and students the opportunity to promote SkillsUSA programs and activities at the local level. SkillsUSA days are taking place at Edison Career and Technology High School all week (February 4 – February 8, 2019). SkillsUSA's purpose and mission is to help prepare America's high performance workers in public career and technical programs.
Currently, the Rochester City School District has 28 career pathways, 12 of which are State approved. For example, the District's Computer Aided Design and Drawing (CADD) program recently received State approval. This distinction allows seniors who graduate from the program to get an endorsement on their Regents diploma. Colleges look favorably on this endorsement when selecting students for admission. This is also helpful for students who can go into apprenticeships or entry-level employment.
CTE Happenings As part of CTE Month, the District will be taking part in a number of activities, including:
East High School seniors in the Teaching and Learning Institute will begin internships at Henry Hudson School No. 28 and World of Inquiry School No. 58.

There will be Auto Maintenance service conducted by students in the Auto Program by appointment at Edison Career and Technology High School.

A career exploration will take place in the Manufacturing Industry at Leadership Academy for Young Men and Northeast College High School.

Welding and Automotive students from Edison will visit the Rochester Arc and Flame Center, and Middle School students from Northwest Junior High will visit the Rochester Arc and Flame Center. It is the only facility of its kind in the northeast that offers training classes in welding, glass, smithing, and jewelry.

CADD students will participate in Rochester Institute of Technology's Interior Design Explorer's Post, and middle school students from Leadership Academy for Young Men will participate in a community wealth building workshop with the office of Rochester Mayor Lovely A. Warren.

Masonry seniors will visit the Bricklayers Union, and Edison's Advertising Design program will take seniors to Rochester Institute of Technology for a field study.
Join our efforts in promoting CTE around the District. Please visit our schools!