WE ARE SCHOOL OF THE ARTS...
SOTA is a Rochester City School District secondary school. Nestled in the Neighborhood of the Arts, it is located in the heart of Rochester's Cultural District. If you're interested in the arts, talented, desire high academic achievement, and you want to develop your skills... SOTA is the place for you!
---
ALL LINKS TO ADDITIONAL INFORMATION ARE IN BLUE...
---
CONGRATULATIONS,
SCHOOL OF THE ARTS' CLASS OF 2021!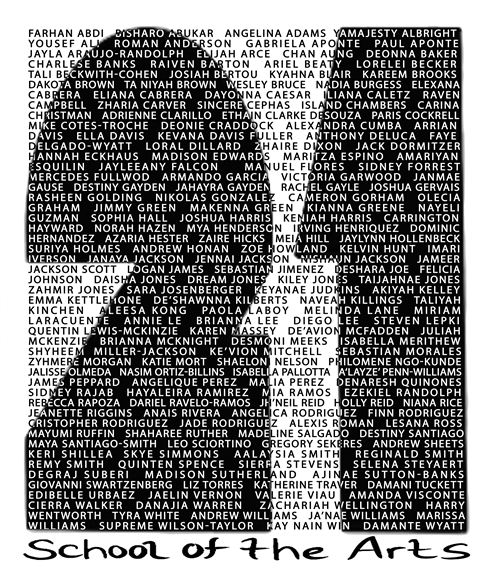 Video Link to Graduation - Thursday, June 24, 2021
*****
Video Link to Graduation - Friday, June 25, 2021
---
PLEASE UPDATE STUDENT CONTACT INFORMATION HERE...
---

Track daily attendance, review academic progress and communicate directly with teachers and district staff as well as get the latest news updates, social media posts, notifications and more, all from your mobile device. Download the PowerSchool app to any Android or Apple device to access these many helpful tools anytime, anywhere. For additional login information and/or assistance, click here.
---

Call: 324-SERV (7378)
E-Mail: atyourservice@rcsdk12.org
Do you need help accessing services, such as enrolling your child for school, transportation, or a special education request? Do you have a question about your child's school?
Contact: At Your Service Today.
---