SCHOOL OF THE ARTS...


is a Rochester City School District secondary school. Nestled in the Neighborhood of the Arts, it is located in the heart of Rochester's Cultural District. If you're interested in the arts, talented, desire high academic achievement, and you want to develop your skills... SOTA is the place for you.
WE ARE SCHOOL OF THE ARTS!
---
THE INCOMPARABLE REGINA ZONA…
SOTA Graduate Performs
Benefit for Friends of SOTA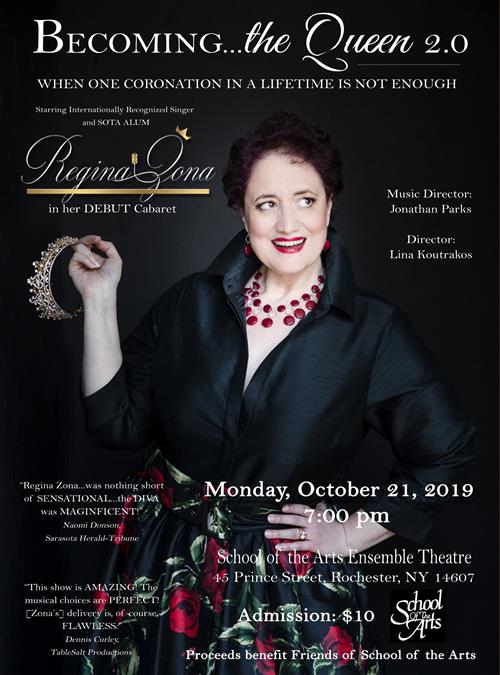 Click Image for Tickets.
---
SOTA Latino Cultural Celebration Rescheduled
Thursday, November 7, 2019
7:00 PM
Allen Main Stage Theatre
---
Collection Procedure
Click on links above.
---

Call: 324-SERV (7378)
E-Mail: atyourservice@rcsdk12.org
Do you need help accessing services, such as enrolling your child for school, transportation, or a special education request? Do you have a question about your child's school?
Contact: At Your Service today.
---