SCHOOL OF THE ARTS...


is a Rochester City School District secondary school. Nestled in the Neighborhood of the Arts, it is located in the heart of Rochester's Cultural District. If you're interested in the arts, talented, desire high academic achievement, and you want to develop your skills... SOTA is the place for you.
WE ARE SCHOOL OF THE ARTS!
---
A SOTA SIGNATURE EVENT...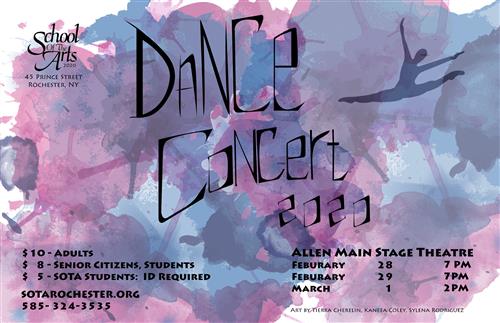 Click Image Above to Purchase Tickets
---
---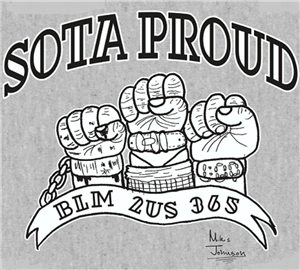 Black Lives Matter 2Us 365
Keynote Address
featuring David Ham
Introduction Begins at 8:07 - Click Above
---
COURSE SELECTION INFORMATION
UPCOMING 2020-2021 SCHOOL YEAR
Click Links Above
---
Click Image For Information
---
Collection Procedure
Click on links above.
---

Call: 324-SERV (7378)
E-Mail: atyourservice@rcsdk12.org
Do you need help accessing services, such as enrolling your child for school, transportation, or a special education request? Do you have a question about your child's school?
Contact: At Your Service today.
---