is a Rochester City School District secondary school. Nestled in the Neighborhood of the Arts, it is located in the heart of Rochester's Cultural District. If you're interested in the arts, talented, desire high academic achievement, and you want to develop your skills ...SOTA is the place for you!
Voted Rochester's Favorite City School
Poll Conducted by Rochester Education Foundation
---
SOTA Regents Exams Information...
(Click Above Links)
Summer School Registration - Dates and Times
Monday, June 24 - 8:00-11:00 AM
Tuesday, June 25 - 8:00-11:00 AM
Wednesday, June 26 - 8:00–11:00 AM
Allen Main Stage Theatre
---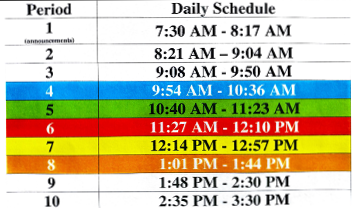 ---
(click links above for more information)
---