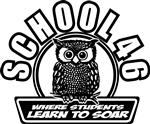 August 2016
***Please note: due to staff training the after school City Recreation Program will not start until September 12, 2016. Please plan accordingly until then. If you have any questions or concerns please contact Eric Rose at 428-6481.***
We hope your family is having a wonderful summer. I want to welcome our new families and welcome back our returning families to Charles Carroll School #46! Once again we have many great things in store for your children as they grow and learn at Charles Carroll School #46. Below please information that may be helpful when preparing your family for the first day of school.
In just a little over a month, school buses will be arriving again, and the halls and classrooms of Charles Carroll School #46 will be filled with excited students eager for another year of learning and fun! Our new school hours are Monday, Tuesday, Wednesday, Thursday and Friday 7:30 am – 3:00pm. Breakfast is from 7:30-7:45 daily.
Students in Grades 1-6 will be receiving a copy of your child's individual schedule the week of August 22th. Please remember your child's assigned homeroom teacher will have your child for all core instruction which includes ELA, Math, Social Studies and Science. The only time there may be a different teacher in Grades K-6 would be during ELT intervention/enrichment (or Elective) blocks. If you have questions regarding your child's schedule please contact our school.

Our New Families Orientation for all Preschool, Kindergarten, and new families to School 46 is scheduled for Wednesday, August 31st, 2016 from 2:00-3:00 in the gym.

The First Day of School is Wednesday, September 7th, 2016

There will be a "New Families" Breakfast on Wednesday , September 7th right after arrival to welcome new families in the staff lounge.

Uniforms – Uniforms should be worn on the first day of school and every day thereafter unless otherwise notified. Our school uniforms are: white, light blue and navy blue collared shirts and navy blue or khaki bottoms. If you have any questions related to uniforms, please contact our parent liaison, Mr. Charlie McCloud or Mr. Mike Franciosa at ext. 2000.

Transportation – If you meet the transportation guidelines, the Transportation Office will send an informational letter home. If you do not receive a letter about your child's transportation to school, please contact 336-4000. If you need to make any changes to transportation please call the school's main office at 288-8008.

Our Fall Meet 'n Greet is scheduled for September 16th from 5:30-7:30. This is a wonderful opportunity to get to know our school community. Please SAVE the DATE.

Applications for the City of Rochester Recreation Program (available until 6:00pm) will be distributed the first week of school; the program is slated to start immediately. Your child must enroll if (s)he is considering staying beyond the 3:00 school day. For more information, you may contact the Recreation Supervisor at 428-7294. Please be sure to register as soon as possible as once they meet their capacity, your child will be directed to a waiting list.

School Supplies –
Arrival, Dismissal & School Hours

: School opens at 7:30AM for those children eating breakfast only. If your child is not eating breakfast he or she should arrive at 7:45 AM. Breakfast ends and the school day begins at 7:45 AM. Please be sure that your child does not arrive to school prior to 7:30 AM, there is no adult supervision before 7:30 AM.
Dismissal is at 3:00 PM on Monday, Tuesday, Wednesday, Thursday and Friday. If you are picking up your child, please do not pick up on Newcastle Rd. Please pick up your child(ren) in the parking lot on Dorchester Rd. If you are in an emergency and running late, you will be asked to pick them up inside the building so that they can be properly signed out. If you are picking your son or daughter up from school early, please send a note in advance; be sure to sign them out in the Main Office and wait in the Main Office area until your child is dismissed. This is for both safety and instructional purposes as instruction continues until the end of the school day.


The administrative team, teachers, and support staff are here to help you with anything you need. Please feel free to contact us. We are looking forward to a wonderful school year and to working together to make our school a great place to learn!
Sincerely,
T'Hani Pantoja
Principal