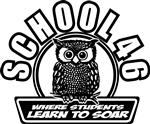 October 2016
Happy Fall Parents and Community Members,
Fall Meet n Greet – A Fantastic First Event!
Our Fall Meet 'n Greet was once again an amazing success. We had a beautiful day and a great turnout for our first event of the school year. Thanks to Nahmese Bacot, our new PTA president and many other involved parents who planned an incredible, fun-filled gathering. In addition, our first PTA meeting had a very strong turnout. We are excited about the year ahead! Remember, these occasions are wonderful opportunities to connect with our school family. This year, we are excited to continue various enrichment opportunities including adding Integrated Arts cycles and more STEM activities to support curriculum. We look forward to sharing some of those opportunities at our Open House/ Curriculum Night on Wednesday, October 5th at 5:30- 7:00.
The Carroll Convention
We had our first Carrol Convention and PBIS (Positive Behavior Incentive System) celebration. For the month of September we celebrated our Value Word – COOPERATION. Classes earn letters from adults in the building, other than their classroom teacher, for walking in the hall quietly and following school rules as a class. Our October word of the month is RESPONSIBILITY.
Home Reading Program
The best way to become a better reader is to read! Reading improves vocabulary, confidence, and understanding. Students who read regularly are more likely to be successful in high school and college. As part of our Whoo's Reading Program, we ask all students to read a minimum of 30 minutes a day, 5 days a week, either independently or as a family. Family reading includes time that you read to your child, you take turns reading, or your child reads to you. Please help your child keep a record of his or her reading on the Whoo's Reading calendar provided and return the calendar at the end of the month. More information on our Whoo's Reading and Writing Programs will be shared at Open House. Also stay tuned to learn more about our new Technology Plan and Project.
Principal's Coffee Hour
Beginning on Friday, October 14th at 7:30 -8:30, I will be hosting a Principal's Coffee Hour. Each month I will host different topics for our discussion. The first topic will be around how we can improve reciprocal communication. This is one of our school-wide goals and we will be working to seek suggestions from parents on ways we can work collectively to communicate on behalf of our students. If you have suggestions for topics, don't hesitate to share them with me.
Dates for Principal's Coffee Hour are as follows:
| | |
| --- | --- |
| October 14 | February 3 |
| November 4 | March 3 |
| December 2 | May 5 |
| January 6 | June 2 |
Every Minute Matters Attendance Incentive:
WDKX and Channel 13 have generously donated circus tickets to support the District's attendance initiative. Students in PreK-3rd grade with Perfect Attendance from Sept.26 to October 21st will be eligible to be included in a school raffle to win a four pack of tickets to the October 27th performance of the Ringling Brothers Circus at Blue Cross Arena.
Early Dismissal Days:
As a reminder we have five Early Dismissal Days for Students including the following:
October 17, December 5, January 10, March 6, and May 8
School is in session from 7:30 -11:15.
Parent Teacher Conferences:
I encourage you to reach out to your child's teacher to schedule a parent-teacher conference if you haven't already done so. Some may be scheduled on October 11th, 2016. We believe that students benefit the most when we work closely with families. You are your child's first teacher and we are here to support you in making sure your child has a wonderful year academically and socially.
Book Fair:
We hope you have time to visit our school and participate in our Scholastic Book Fair this month. It will be hosted in the library. Proceeds go to our PTA and are utilized to support field trips, resources, and various school events throughout the year. We will have two separate days for our "Grand Lunch" to accommodate the increased popularity of this event. Please join us as we continue to celebrate and encourage reading!
Other Upcoming Dates:
October 5 Open House / Curriculum Night 5:30 -7:00

October 7 Superintendent's Conference Day – NO SCHOOL

October 10 Columbus Day – NO SCHOOL

October 11 Elementary District Parent-Teacher Conference Day

*Please work with your child's teacher to schedule parent teacher conferences.

October 17 Half Day of School

October 17-21 Scholastic Book Fair

October 18 Primary Grades K-3 Grand Lunch

October 19 PTA Family Pizza Night 5:30 -7:00 (Book Fair Open)

October 20 Intermediate Grades 4-6 Grand Lunch

October 21 School Picture Day – Uniforms not required today
Respectfully,
Ms. Pantoja
Principal, Charles Carroll School #46