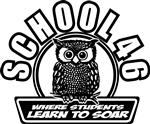 We hope you and your family had a restful and joyous holiday. The New Year brings a wonderful opportunity to reflect on our great accomplishments of this year and to plan for continuous improvements. We have so much to celebrate here at Charles Carroll School No. 46.
Holiday Bazaar Success!
A special thank you goes out to our amazing parents including School Based Planning Team member, Ms. Ann Geyer for her planning of the 38th Annual Holiday Bazaar. Student elves, community volunteers, School #46 staff, retired staff member, Ms. Kathy McCarthy and many more volunteered their time to support the event. This year once again we had our very own student crafters and artists host a vendor booth that raised money for our Arts Club and program. It is truly amazing what we can do when we work together!
Home and Independent Reading Initiative:
According to Clark & Rumbold (2006), "Reading for pleasure refers to reading that we do of our own free will anticipating the satisfaction that we will get from the act of reading. It also refers to reading that, having begun at someone else's request, we continue because we are interested in it." We are seeking parent feedback on a new Home Reading tool called myON.
What is myON?
In short, myON can be compared to Netflix for books. At first login to the program, students take a short interest survey followed by a Lexile-based placement test. These two assessments yield a personalized homepage of books that students can peruse and read. 10% of the digital content is also available in Spanish, and this includes the audio feature for books. Essentially, if you have access to the internet, this tool would bring a library of digital books to your child for FREE. More information is available here. Please provide Mary Pellegrino, School No. 46 Reading Teacher or Melody Bishop, Teacher on Special Library Assignment any feedback around this opportunity. This opportunity will be introduced at the January 6th Parent Coffee Hour at 7:30.
GREAT News!
This year we have been working on implementing Restorative Practices. This has included extensive staff training, the use of Peace Circles in our classrooms, and parent involvement in learning about Restorative philosophies. Thus far, we have seen a 67% decrease in disciplinary incidents this year compared to last year. This is an amazing accomplishment and I congratulate our staff for incorporating practices to support conflict resolution and student reflection. It is efforts like these that make School No. 46 an amazing place to learn and work. Way to Go School No. 46!
Whooo'se Reading Data Update:
6th Grade is still leading our Home Reading initiative! Way to be leaders 6th Graders!
Attendance Data:
Congratulations to First Graders! They have the most improved attendance.
T'Hani Pantoja
Principal
Charles Carroll School #46