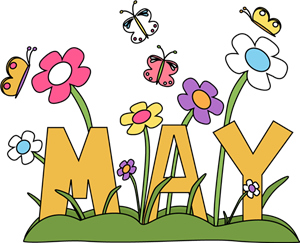 W
elcome to James P.B. Duffy, School # 12
Dear Parents and Community,
Hello School 12 community! We are thankful that most of the testing season is over! We thank all of you for being patient as we moved through the past few weeks. We also thank all of the families that supported the school throughout this process.
May brings us very close to the return to School 12 newly renovated building on South Ave.! We continue to be on time with the build and all is moving along nicely. We anticipate a great start to next year. We will hold a summer picnic a welcome back orientation, a special 7th grade summer orientation prior to the opening of the new year. Look for more information to come as we near the close of the school year and over the summer.
---
Now, onto the Character Trait of the Month News! To ensure that all students and staff understand the behavioral expectations at School 12 and what it takes to be a "Duffy Duck", we continue our assemblies on a character trait of the month.
Cooperation is the character trait for the month of May. Cooperation means together for a common purpose
What does cooperation look like? People who cooperate:
· Model working together with others.
· Work together with people in their home life, community and school. Make good decisions and choices.
· Have positive relationships with family, teachers and peers.
· Understand that cooperation is a process, not a program.
· Help bring out the BEST in all by working together.
People who cooperate realize:
· We can do more working together than I can do alone.
· Every person has a unique contribution to make to the group.
· Success is gained when everyone works together.
· Two heads are better than one.
· Things in life come easier if you know how to get along and cooperate with others.
People show others how to cooperate by …..
· Listening to other people's opinions and including others' ideas.
· Being supportive of other people's ideas, even when you might not agree with them.
· Cheerfully working with any partner you are assigned so as not to hurt their feelings.
· Greeting visitors and making them feel welcome.
· Staying out of cliques.
· Taking only your fair share, when offered something.
Here are some videos to share with your children. Click on the links below for some starting points:
· https://www.youtube.com/watch?v=ln5xXFXd0nc
· http://www.more4kids.info/1132/parenting-tips-teaching-patience/
Teachers will look for children demonstrating this trait and post their actions on the COOPERATION chart posted in each classroom and throughout the school. At the next Pep Rally we will SHOUT OUT the names of the children and recognize them for their great actions. It is a fantastic way to continue to support and build our positive school climate and learning environment. The Book of the Month for May is Officer Buckle and Gloria by Peggy Rathman.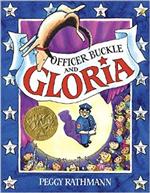 We invite you take an active part in your child/ren's education by visiting the classroom, volunteering, participating in our many school wide events, or just being present to help at home with homework and classroom assignments. Thanks for making School 12 such a great place to work and learn.
Have a Great Month,
Dr. Liguori-Alampi