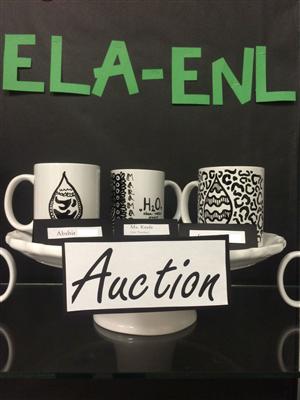 After 7th graders read A Long Walk to Water by Linda Sue Parks, ENL teacher, Andrea Davis connected with Northridge Church who is linked with World Concern, a global relief and development agency. The connection was made to provide 7th graders with a text to self-connection and a way for the students to give back. Mrs. Davis, 7th grade ELA teacher Mrs. Thesing and art teacher Ms. Keefe led 7th graders in the commitment to design and sell mugs to raise money for those living in Maramara, an isolated village in Africa.
Mugs are selling for $5.00. All of the money will go to World Concern where they will teach those living in Maramara how to make farming during the dry season possible, ways to have clean drinking water and how to develop a better education system.
Three mugs are currently being auctioned until the end of February. The three mugs are designed by Abshir, Iyanna, and Ms. Keefe.