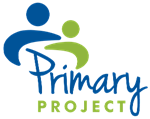 Primary project is a national evidence-based
program that helps children in kindergarten
through second grade adjust to school, gain
confidence, social skills, and focus on learning.
Through play, Primary Project addresses
children's school adjustment difficulties and
increases their chances for success.
For further information, please contact the
School Social Worker at (585) 235-1272.
Matt Laniak, School Principal
Pam Chadwick, Program Supervisor
Pamela Moore, Child Associate
Shlon Walker, Senior Child Associate