Please click
here
for information on the new report card format
.
China - Rochester Connection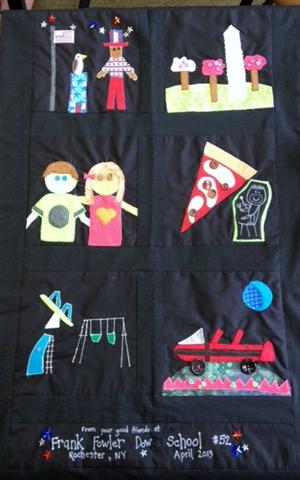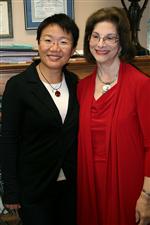 Principal Li from Shijiazhuang Yudong Primary School in Shijiazhuang City, Hebei Province, China was our honored guest in October. Principal Rainey has now returned from her visit to Principal Li's school in China. Mrs. Rainey brought gifts for Principal Li and her students. Ellyn Kleinberg, our ESOL Teacher, made a beautiful quilt from student artwork and School 52 students made bookmarks for their fellow students in China. We are glad Principal Rainey is home and we can't wait to learn all about our sister school!
____________________________________________________
---
School 52 provides a safe and nurturing learning environment.

In collaboration with parents and community partners, we promote academic excellence, honorable character, and responsible citizenship.

Our students strive for success in school and community.
Feel free to contact us with your comments or questions.

We invite you to visit our school in person, and look forward to meeting you.