Frank Fowler Dow School No. 52 is located south of Empire Blvd. on the Irondequoit border. Built in 1925, the school has a beautiful cathedral-styled design, expansive campus and large playground. School No. 52 is known as a high-performing school, and for its teachers, staff, parents, and students who work together as a close-knit school community.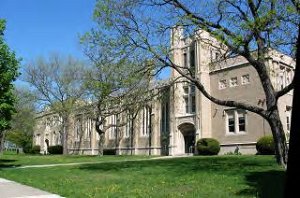 At Frank Fowler Dow School No. 52:
We received the 2009 National Center for Urban School Transformation

Excellence in Urban Education Award

.
All classrooms, the art room, and music and band rooms have Smart Boards. K-2 classrooms have shared iPads. 3-6 grade classrooms have shared Chromebook carts with approximately one computer for every two students plus a media center in our library.