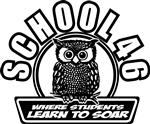 Parents and Community Members,
Our School Expo once again was a huge success. It was amazing to see so many parents attend. Our enrichments and projects continue to celebrate our students work and success.
Congratulations to our Future City Champions
We are so excited and proud of our School No. 46 Future Cities Team. Their design won this year's first Future City competition. Their Owl City Virtual Design took Number 1 out of 13 other school designs. Our team went up against the city's finest teams and did an outstanding job presenting at City Hall with Mayor Lovely Warren and other city officials judging their project. Under the direction of Mrs. Elizabeth Lee-Johnson, the School No. 46 Team is now the Future City Champion! Videos and pictures of the team are posted on our School Story page on Classroom Dojo. Thank you to all the parents who came out to support their children as they represented School No. 46. Once again, we are so proud of this enrichment team!
Greater Rochester Health Foundation News
The GRHF grant has brought excellent resources to our school community for the last four years. We have purchased many new items to support our physical education and health-related programming. They also have supported several fantastic enrichment opportunities for our students, such as the Cooking Matters Chef Experience, Yoga, and Young Audience's Dance and Drumming opportunities. Human resources, such as our Recess Coordinator, Anthony Zapata, and our GRHF project manager, Aria CamaioneLind, have helped our school stay focused on ensuring our students are engaged in recess and health-related activities every single day.
New York State Assessments
As we plan and prepare for the New York State Assessment season, please note the dates for New York State Testing in Grades 3-6 are as follows: English Language Arts will take place on March 28th – March 30th and mathematics will take place on May 2nd – May 4th. For more than a decade, students have been taking annual assessments. Educationally, they provide a valuable measure of how well our schools and students are meeting grade-level learning standards. They inform teachers about their students' growth and help them plan instruction. In response to concerns raised by parents, teachers and students, the New York State Education Department has made notable changes to the ELA and math assessments, including:
New testing accommodations for Students with Disabilities in ELA

Last year the following changes were made:

Fewer questions

Students can work at their own pace, with no set time limit for completing the assessments.

Results will not be used as part of teacher or Principal evaluations.
Please support our administration efforts by not scheduling appointments and/or other activities on these very important dates that would require your children to be late or miss school.
Nursing News
It is with mixed emotions that I announce that our School Health Aide, Jennifer Klimek, has been selected to engage in an opportunity to take on more of a leadership role in the RCSD School Health Services Department. As a school community, we truly appreciate her commitment to the health services of our students. She has established many relationships with families and students over the years, and she truly will be missed. Please join me in thanking her for her services and congratulating her in her new endeavor.
We welcome to our school community our new Licensed Practical Nurse, LeeAndrea Carlton. She comes to us from Strong Memorial Hospital and has worked with students in her past experiences. Ms. Klimek will be working closely over the next week to acclimate Ms. Carlton to our school community and assist her in her transition. Let's give a warm welcome to our new School Nurse.
Finally, this is a busy time of the year, so please check the school website and the Class Dojo School Story to stay connected on the latest information and upcoming events.

T'Hani Pantoja
Principal