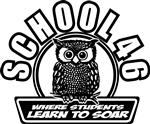 Dear Parents and Guardians,
It's hard to believe this is the last newsletter of the year! We have had such an amazing, engaging school year. This year some of our 5th and 6th grade students had the opportunity to experience a truly authentic learning experience as they traveled to New York City. Students have been immersed in the Arts through choir, band, arts integration in the classrooms, and art club. Their work has been displayed through our concerts, class projects, and our annual Enrichment Expo. From culinary to photonics exploration, our expanded day programming continues to offer rigorous, fun, and engaging learning opportunities for students!
New Arrival and Dismissal Times
Scheduling for our full program is still being developed; however, our new school day will be 7:30 am - 3:00 pm. Parents can contact City Recreation directly -(585) 428-6755 - to inquire about after-school recreational programming.
Summer Learning
Thank you parents for understanding how important engaging your child over the summer truly is to our continued instructional growth. Research shows that students can lose as much as three months of grade-level reading equivalency over the summer months. By enrolling your child in one of the many opportunities available, and encouraging summer reading, you are helping us to prevent summer learning loss. Please see below for more information on the RocRead Summer Reading program.
RocRead Summer 2016 program
The Summer 2016 Reading initiative will once again provide books this summer. Students in grades K-1 will receive five pre-selected books and will choose five additional books from a large selection of titles. Grade 2 students will receive six pre-selected titles and will also choose five additional books. All K-2 students will receive book bags from the Center for Youth. The bags will be pre-packed with summer RocRead reading assignments, guidelines, and bookmarks.
Grades 3-6 will be able to choose two books for their summer reading. RocRead fliers with other suggested reading, activities, posters, and bookmarks will also be supplied. Help us encourage summer reading; make sure your children are reading!
Finally, thank you for a wonderful year and for sharing your children with us! Watching them grow over the past year has been an incredible honor. Have a safe summer!
Sincerely,
Ms. Pantoja
Principal, Charles Carroll School #46