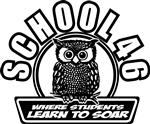 Dear Parents/Guardians,

It is hard to believe that we have already finished our first semester and report cards will go out on Friday, February 10, 2017. With the end of the semester, I hope you find time to come out and join us on February15, 2017 at 5:30 pm for our School Expo and Showcase. This is not only an opportunity to come and check out the fascinating activities your children have been partaking in, but also a time to meet enrichment staff and learn about our school initiatives.

Goal Setting and Mid Semester Information:

Our winter benchmark assessment has concluded and we are in the process of working as a staff to analyze the data, set goals, and take action. As part of this process, we have engaged students in conversation about their performance and areas of success and challenges. Many students have established goals and are invested in achieving them. Goal setting gives students a long-term vision and short-term motivation.

During your parent/teacher conferences and report card meetings take time to see if your child "met" his or her established goal and discuss grade level progress. Teachers use multiple measures to determine students' progress towards the standards so be sure to ask questions to find out your child's individual growth based on these measures in given subjects.

New School No. 46 Parent Series Videos

If you are signed into our School Dojo through your child's teacher, you will have access to periodical videos called School No. 46 Parent Series to support you in helping your child be successful. Our first video will be posted on the same day that our report cards go home. The topic is Navigating the RCSD Report Card. This video will support you in better understanding the school report card and guiding you with suggested questions to ask your child's teacher about your child's progress.

Children receive the best education when we work as a team. We are committed and look forward to your engagement in our school's operation. You are as important to your children's education as we are at Charles Carroll School No. 46. Please continue to find ways to support our efforts and assist us in making your child's learning experience the best it can be. We believe that together we can achieve great things!

One final note, it is recruitment time! Please be sure to let your neighbors, friends, and family know about the wonderful opportunities waiting for their children at Charles Carroll School No. 46. Feel free to invite them to our Expo Night and Open House. As always, thank you for your continued commitment to our school and to your child's education.

Ms. Pantoja, Charles Carroll School No. 46 Principal