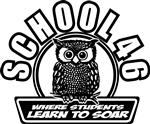 November 2016
Parents and Community Members,
Wow, it is already November! We have had a very busy beginning to the school year, and there is much to Whoot, Whoot about here at Charles Carroll School #46.
The Scholastic Book Fair was held the week of October 17 and was a huge success thanks to the collaborative efforts of parents and school staff! During our "Grand" luncheons, the students served as helpers and really gave a warm welcome to all the parents and guests that came out to support the event. New this year was our participation in a special service learning opportunity which raised over $120 dollars for the All for Book Program. This project provided book donations for students who may have otherwise been unable to purchase them. . Thanks to the entire school community, including our Teacher on Special Library Assignment, Ms. Bishop, for making this fundraising event a wonderful opportunity to encourage the love of reading!
We want to take a moment to recognize our parent leadership. These parents graciously volunteer their time to participate as representatives of all our school families. They spend many hours to help make the best decisions for our school and advocate on behalf of all students. Having parent voices involved in our school improvement process and in these types of leadership endeavors supports our entire school community. Please join me in thanking them for their service and support. "Together we can all make a difference in support of our children and school".
Parent Teacher Association
President: Nahmese Bacot

Vice President: Dana Johnson

Secretary: Colleen Adams

Treasurer: Shanielia (Sasha) Lewis
*All members of PTA are New
School Based Planning Team Parent Representatives:
Holiday Bazaar
Our next amazing event is the 38th Annual Holiday Bazaar on Saturday, December 3rd. As a major fundraiser for our school, please make sure to spread the word to families and friends and encourage them to come and shop. Please contact Ms. Ann Geyer to see how you can help volunteer for this important event.
Elementary Report Cards
One of our major goals this year is to improve reciprocal communication between our parents and teachers. Participating in school events and academics is one way you can support our improvement goal. Be sure to follow up with your child's teacher to set up a Parent Teacher Conference. Report card season is a great time to have discussions about your child's academic success.
Elementary report cards will be sent home on Friday, November 18th, 2016. Here are a few tips to help parents and guardians provide their children with positive and constructive responses to report cards.
Establish academic goals with your child and work with the teacher on meeting those goals.

Clearly communicate your expectations to your child. Your child should read EVERY DAY.

Celebrate small successes.

Meet with your child's teachers and establish systems for ongoing communication. Seek support of the professionals in our building, including your child's teacher, Mrs. Terra Toole: ELA and Math coach (ext. 2000), Mrs. Pellegrino: K-2 Reading Teacher ext. 2000, Mrs. Debby Miller: social worker (ext. 1181), Mr. McCloud: Parent Liaison (ext. 2112) and Mr. Mike Franciosa: Intervention/Prevention teacher (ext.2111) to advise you of opportunities that may exist to support your child's progress.
Finally, be sure to keep report cards in perspective. Recognize and praise your child's successes. Think about what motivates your child and reward them for good effort.
As the holidays quickly approach, it is important to be thankful and recognize the efforts of our students to grow and improve. We are working hard to find ways of including your children in establishing goals, understanding their progress, and taking ownership of their learning. Your support is vital to our efforts.
T'Hani Pantoja
Principal
SW- PBS Value Word of the Month: Generosity
Veteran's Day November 11th - No School

Thanksgiving Recess -November 23th – 25th

Holiday Bazaar – Saturday, December 3rd