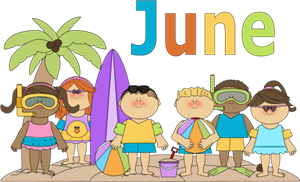 W
elcome to James P.B. Duffy, School # 12
6/1/16
Dear Parents and Community,
The school year has flown by and we are nearing the end of our time at the Jefferson Campus. We want to give a heartfelt thank you to Rochester International Academic (RIA) staff that welcomed our school so graciously and shared their facility over the past two years. While the move was not an easy transition for the students, staff, and their families, we all pulled together and made this building our home. We are well underway for the move back to South Ave. The building is almost finished being renovated and we are packing our belongings to return. We will be receiving brand new furniture and technology. Over the course of the summer the furniture and boxes will move in and then staff will have time to unpack and prepare their classes for the new school year.
Watch for mailings and this website about the welcome back picnic and the orientations we will hold before the start of the school year.
As many of you are aware, I will be retiring this July after 32 ½ years in the district, 15 years as a principal, and 10 years at School 12. It is with mixed emotions that I leave. This school is like one big family and I will greatly miss the people that make up this community. I could not have asked to work with any better teachers and staff than what we have a school 12. The parents and students are the best in the district. I have seen many changes in my time in education and I have great hopes for the future with the current team and families that make up the School 12 community. The selection process for the new school principal is underway and more information will be forthcoming as decisions are made.
Now, onto the June Character Trait of the Month News!
To ensure that all students and staff understand the behavioral expectations at School 12 and what it takes to be a "Duffy Duck", we continue our assemblies on a character trait of the month.
Courage is the character trait for the month of June
Courage means the ability to do something that you know is difficult or dangerous. To be brave or daring and face your fears.
How can you show courage?
· Do the right thing even if others are not.
· Bravely deal with your daily challenges.
· Be willing to try new things even if you might fail.
· Tell the truth regardless of the consequences
· Face your fears and work to overcome them
· Admit your mistakes and learn from them
· Do not give into negative peer pressure
People who have demonstrated courage:
· Rosa Parks
· Martin Luther King, Jr.
· Susan B. Anthony
· Soldiers
· Police officers
· Fire Fighters
Students who have courage can:
· Feel Fear Yet Choose to Act
· Follow Your Heart
· Stand Up For What Is Right
· Face Suffering with Dignity or Faith
Here are some videos to share with your children. Then click on the links below for some starting points:
https://www.youtube.com/watch?v=vRWU4V4OY68
https://www.youtube.com/watch?v=iKQ9NkqoFjA
Teachers will look for children demonstrating this trait and post their actions on the COURAGE chart posted in each classroom and throughout the school. At the next Pep Rally we will SHOUT OUT the names of the children and recognize them for their great actions. It is a fantastic way to continue to support and build our positive school climate and learning environment.
This month's school wide book about Courage is Borreguita and the Coyote by Verna Aardema Matela.
Here is a summary: What's a little lamb to do about a big, oafish coyote that wants to eat her? Why, trick him, of course! "This folk tale from the west of Mexico is energetically told and comfortably packed with many recognizable motifs. Mathers enlarges upon the humorous elements of the story in her boldly colored paintings. Aardema and Mathers are felicitously paired in a tale of trickery rewarded that begs to be read aloud. A glossary to correct Spanish pronunciation is conveniently placed at the beginning of the tale."--(starred) Horn Book.
I have also posted Mrs. Ash-Jones' video of reading the book on our School 12 website.
Once again, it has been a pleasure to serve this school community for so many years. I will take away many fond memories and friendships as I move into the next phase of my life.
Have a Great Month,
Dr. Liguori-Alampi