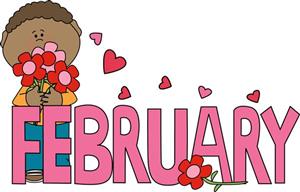 W
elcome to James P.B. Duffy, School # 12
February 2016
Dear Parents and Community,
The new year is well under way and School 12 continues to focus on creating the best learning environment possible for your children. We hosted the NYS Department of Education for a school wide site visit in mid-January. Please click here here to see the results of the visit. The report includes what they saw that was effective and highly effective practice as well as some suggestions to help in our continuous improvement process. We want to thank all of the parents that participated in the Parent Group meeting. Your input was very valuable. I will sharing the full results of the report in the annual State of the School Address. More on the date and time in a later publication.
To ensure that all students and staff understand the behavioral expectations at School 12 and what it takes to be a "Duffy Duck", we continue our assemblies on a character trait of the month.
KINDNESS is the character trait for the month of February. It means to: Being caring and showing concern and compassion for others. Some words that convey kindness are:
Care Empathy Compassion Love Consideration Charity
Kind people:
·
Think about the needs of other people
·
Help others in need cheerfully, without being asked
·
Understand the feelings of others
·
Forgive others
·
Praise and compliment others
·
Say only nice things to people
·
Use polite words like please, thank you, and excuse me.
·
Greet people with a smile and a "Hello"
·
Comfort others
·
Share with others
·
Listen to others
See more at: http://www.apsva.us/cms/lib2/VA01000586/Centricity/Domain/986/Kindness_2013.pdf
Teachers will look for children demonstrating this trait and post their actions on the KINDNESS chart posted in each classroom and throughout the school. At the next Pep Rally we will SHOUT OUT the names of the children and recognize them for their great actions. It is a fantastic way to continue to support and build our positive school climate and learning environment.
How can you help at home? Please take some time to reinforce this monthly character trait. I have added a link: http://www.kidactivities.net/category/random-acts-of-kindness.aspx
This month's book that supports kindness is called Whoever You Are by Mem Fox. Here is a summary: "Little one, / whoever you are, / wherever you are, / there are little ones / just like you / all over the world." So begins the Australian author Mem Fox's joyful picture book Whoever You Are, a celebration of the world's diverse cultures, both our similarities and differences. Leslie Straub's innovative, colorful, folk art–style oil paintings of children from all corners of the globe are bordered with photographs of hand-carved, bejeweled frames—and they all reflect Fox's message that no matter where we come from, within our hearts "Joys are the same, / and love is the same. / Pain is the same, / and blood is the same." A gem! Please enjoy the video below of Mr. Graziano reading this story aloud.
This is a very popular book and available at local public libraries and bookstores and many versions are on the internet for you to explore. Please take a few minutes to read this to your children and discuss how they demonstrate this character trait.
We invite you take an active part in your child/ren's education by visiting the classroom, volunteering, participating in our many school wide events, or just being present to help at home with homework and classroom assignments. Check out the school calendar by clicking calendar button at the top of this page.
Have a Great Month,
Dr. Liguori-Alampi