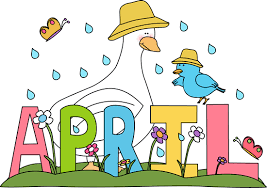 W
elcome to James P.B. Duffy, School # 12
4/1/16
Dear Parents and Community,
This month we start the NYS assessment season. This means we will be testing our students in grades 3-6 grades for English Language Arts (ELA) and Math. Fourth graders are also assessed in their science knowledge (both hands-on skills and their content knowledge). All children receiving ESOL will also get tested on the NYSESLAT.
I know there is much concern in our state about the alignment of the rigorous common core standards to these high stakes testing measures; especially the impact it has had on teachers and schools. In fact, our school only had 85% of eligible students sit for the tests last year (note- this makes our whole testing data ineligible as we did not meet the mandated 95% testing threshold required by NYSED).
Many of taxpayers' concerns have been addressed by Governor Cuomo and the Commissioner of Education Elia. I believe you were heard, as teachers' accountability measures (APPR) will not be aligned to the tests for another four years; giving the state time to work with school districts to devise a better and more equitable accountability system that meets federal mandates. You also recently received a letter from Superintendent Linda Cimusz about NYS testing. She also included a list of Frequently Asked Questions.
---
Now, onto the
Character Trait of the Month News
!
To ensure that all students and staff understand the behavioral expectations at School 12 and what it takes to be a "Duffy Duck", we continue our assemblies on a character trait of the Month.
Patience
is the character trait for the month of April.
Patience
is "waiting without getting upset." Some things just take time—like growing up, traveling from one place to another, or learning something new. A patient person responds to these situations with a positive outlook and attitude. This includes trying new approaches and "pushing through" in order to overcome obstacles.
Patience is a necessary part of life. Instead of getting frustrated when you face a difficult situation, patience helps you respond the right way—without getting upset or losing your temper. This makes everyone's life better at school, at home, while driving in the car, or when checking out at the grocery store.
I WILL:

Wait my turn;

Not complain when I don't get my way;

Accept what cannot be changed;

Use my time wisely;

Try and try again.

Students who are

patient

are

calm,

relaxed,

respectful,

understanding.
Want some videos to share with your children? Then click on the links below for some starting points:
https://www.youtube.com/watch?v=ln5xXFXd0nc
https://www.youtube.com/watch?v=0EpIi5qeOcA&ebc=ANyPxKqc1Qa3bD-70vHNRNOsHZEOArbG81KYFQrQ22DgEQdJ23BoqobtAj1bJ9mvf7pcZM-luexIphJXsQ5zFxk5FUC3qzX6sg
http://www.more4kids.info/1132/parenting-tips-teaching-patience/
Teachers will look for children demonstrating this trait and post their actions on the PATIENCE chart posted in each classroom and throughout the school. At the next Pep Rally we will SHOUT OUT the names of the children and recognize them for their great actions. It is a fantastic way to continue to support and build our positive school climate and learning environment. This month's school wide book about Patience is Llama, Llama, Red Pajama by Dewdney Trish.
This is a very popular book and available at local public libraries and bookstores and many versions on the internet for you to explore.
Please take a few minutes to read this to your children and discuss how they demonstrate this character trait. I have also posted the video of Mrs. Ash-Jones reading the book on our School 12 Book of the Month page .
We invite you take an active part in your child/ren's education by visiting the classroom, volunteering, participating in our many school wide events, or just being present to help at home with homework and classroom assignments. See the calendar below:
Have a great month,
Dr. Liguori-Alampi