September 18, 2020 Update From Our Principal:
Dear School 16 Families,
Well...we did it! School 16 opened remotely on Monday, September 14th. Students and teachers are back together again, at least on video. Virtual learning can be complicated and frustrating at times—but our students, families, and staff are doing an incredible job! Mr. Wingo, Mr. Burns and I were able to join in all classes this week. So many smiles, a lot of laughter and learning going on! I am so proud of our school community working together with patience and kindness as we navigate this new way of learning.
As you know, teachers and students work together online Mondays, Tuesdays, Thursdays and Fridays from 9:00 am to 3:30 pm. On Wednesdays, students work independently and all teachers are available to students and families for 2 hours to help with learning.
Don't forget, School 16 is a Food Site for breakfast and lunch open 10 am to 2 pm.
Here

is Dr. Lesli Myers-Small's Weekly Message to RCSD Community: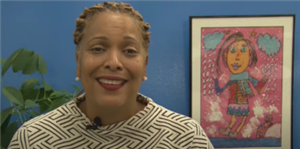 Here are a few helpful resources, links, and numbers for families:
Thank you for your ongoing collaboration in your child's education. Please visit our school website for updates. Stay in touch with your School 16 family by following us on Twitter and Facebook at @rcsdsch16. As always, we continue to focus on the health and safety of our students, families and staff.
All my best,
Ms. Lisa Garrow, Principal