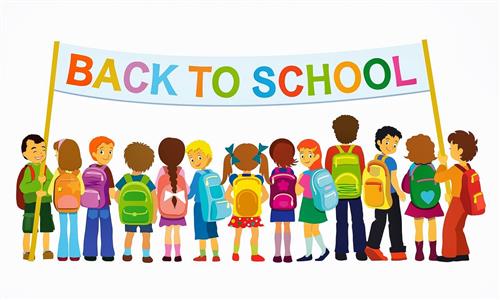 Update from Our Principal
I hope you have enjoyed summer—relaxing, recharging and getting ready to start the new school year. Our entire staff is thrilled to be back to in-person learning! We look forward to welcoming everyone on the first day of school, Wednesday, September 8, 2021!
Due to a shortage of bus drivers, RCSD had to modify arrival and dismissal times for select elementary schools. The NEW arrival and dismissal times for our Kindergarten through grade 6 students have moved back thirty minutes from the 2020-2021 school year.
Effective September 8, our Kindergarten-Grade 6 students begin school at 9:30 am and dismiss at 4:00 pm. Arrival and dismissal times for Pre-K Students remain the same at 9:00 am to 3:00 pm.
Important Dates:
1. 9/1/21 5:30 pm Virtual Orientation on Zoom video conference. You may join 2 ways:
1. On the Zoom App, enter meeting ID: 944 6333 2886 & passcode: 958533 or
2. Click this link: JWS School 16 Virtual Orientation Link
2. 9/7/21 Superintendent's Conference Day: Teachers/Staff Only
3. 9/8/21 First Day of School for Students
Arrival Times: Pre-K Students 9:00 am and Kindergarten-Grade 6 Students 9:30 am
Dismissal Times: Pre-K Students 3:00 pm & Kindergarten-Grade 6 Students 4:00 pm
4. 9/30/21 5:30 pm JWS School 16 Open House
Reminder: Drop off and pick up for ALL Pre-K through Grade 6 students is off Colgate Street in the parking lot behind the school.
We are a joyous and nurturing community with the common goal of enriching your child's life and developing responsible and caring students. We promote high-level learning in a safe environment. I eagerly look forward to greeting everyone on September 8, 2021. Together we will make this school year a positive and successful one!
Stay in touch with us on Twitter and Facebook at @rcsdsch16. Have you recently moved? Please reach out to us with your new information: E-mail: 16info@rcsdk12.org or Telephone: 585-235-1272
Warmest regards,
Ms. Lisa Garrow, Principal