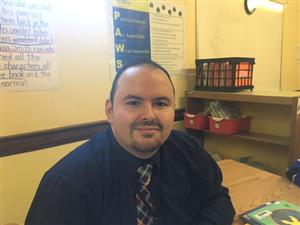 Dear Parker Families,
I am going to use this page to provide you as much timely information as possible. Please check back from time to time for updated messages.
I am proud of the learning that is occurring in every classroom. Teachers and your children are working very hard to both teach and learn. We are a school focused on growing ourselves and excellence. We have recently begun implementing Zearn as a critical component of our Math programming. Teachers have been experimenting with how to best implement this new program to compliment the work they have done with using the Math Workshop Model. Zearn can also be a learning program to use at home, students can log into their account to continue their learning; ask them about it. For more information, please visit:
https://www.zearn.org/about_us
This week we have done some cool things; 5th grade worked with someone who specializes in Micro-Photography to look closely at the microscopic world. 5th & 6th grade participated in an Internet Safety Assembly and learned about how to use social media in safe ways. Mr. Ford's 4th grade went on a visit to the Rochester Auditorium Theater to see all of the behind the scenes work of setting up a stage show. Next week we will begin our weekly Memorial Art Gallery visits for grades 1 & 2, while our 5th & 6th graders will go to RockVentures.
I hope this helped provide you some insight into our week and things to come.
Respectfully yours,
John Gonzalez, Jr.
Principal, Francis Parker