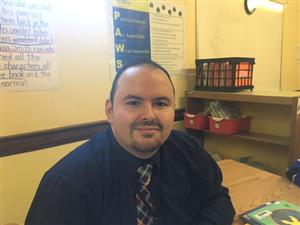 Welcome to Francis Parker, School 23!
I am honored to serve as Principal of this great school. Francis Parker is a community of learners and problem solvers. Together we are working diligently to maintain high standards for all, while making sure that individual needs are being met.
Teachers are continually working on themselves; weekly they collaborate and learn how to better serve our students. Each Wednesday we dedicate time to support teacher learning. Our learning includes professional learning, data analysis, co-planning, and collaboration. Staff at Francis Parker demonstrate that they are lifelong learners.
Our students are continually working on themselves as well; daily they are engaged in opportunities to grow their mind, body, and soul. As an Expanded Learning school, students participate in opportunities for targeted intervention, accelerated learning, and engaging enrichment.
We are a community of learners, committed to self-growth. As students grow into independent thinkers and problem solvers; they are destine to reach our vision: Excellence is our Compass!
Respectfully yours,
John Gonzalez, Jr.
Principal, Francis Parker