Rochester Education Foundation Recognizes RCSD Staff and Student at Annual Partnership Awards Event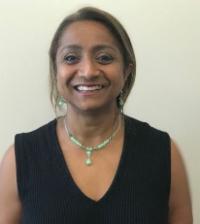 The Rochester City School District congratulates World of Inquiry School No. 58 Principal Sheela Webster, RISE Community School No. 106 teacher Kelly Follman, and School of the Arts student Jahshanti Henry who will be recognized at the Rochester Education Foundation's partnership awards event, A Toast to REF and Our Partners, on Wednesday, October 17, 2018.
A lifelong educator with more than 25 years of education experience, Sheela Webster will receive the Outstanding Educator Award. Born in India, she and her family moved to the U.S. when she was eight years old, not speaking any English. She graduated from high school in Binghamton and went on to study at SUNY Oswego. After a hiatus to get married and start a family, she finished her degree in psychology and earned her certificate in administration due to encouragement from teachers at School No. 12, where her children attended school. She has served as a teacher at Dr. Martin Luther King, Jr. School No. 9, Dr. Louis A. Cerulli School No. 34, and World of Inquiry, where she became Principal in 2010 when the school began its grow-out to a K-12 building. Principal Webster was the first-ever urban K-12 Principal to receive the 2017 New York State K-12 Building Principal of the Year award by the School Administrators Association of New York State (SAANYS).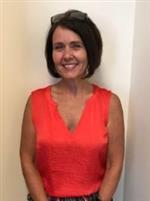 Currently a music teacher at RISE Community School No. 106, Kelly Follman has served students at several RCSD schools, including Nathaniel Rochester Community School No. 3, George Mather Forbes School No. 4, Roberto Clemente School No. 8, Francis Parker School No. 23, Pinnacle School No. 35, and Kodak Park School No. 41. Two of her former colleagues at School No. 23 nominated her for the Outstanding Educator Award. A graduate of SUNY Potsdam's Crane School of Music, with a Master's degree from SUNY Brockport, Ms. Follman has produced musicals at her home school as well as helping direct the district-wide musical. She also serves as a liaison between the Eastman Pathways program and the District. Outside of her time in the classroom, Ms. Follman keeps busy as a semi-professional musician in local orchestras.
The Outstanding Educator Award recognizes Rochester educators who are strong partners of Rochester students, making a positive impact on their lives.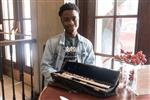 School of the Arts student Jahshanti Henry received the Musical Instrument Award. In fourth grade, Jahshanti knew he wanted to play the flute, so his music teacher reached out to the Rochester Education Foundation to obtain a flute donated through the Spring for Music Opportunities program. In two short years, Jahshanti was completely committed to the flute. Now a senior, Jahshanti has aspirations of becoming a flute professor and possibly joining an orchestra or chamber music group. Jahshanti won the Hochstein recital competition in May and was runner-up in the Rochester Philharmonic League Young Artist Audition, receiving a first-ever honorable mention in the Special Award Category in spring 2018. This year, he also won a spot in the National Flute Association (NFA) High School Flute Choir and performed with them at the NFA convention in Orlando, Florida in August. In addition to the flute, Jahshanti plays the piano and the ukulele.
The Musical Instrument Award is given annually to a college-bound Rochester student who intends to study music in college and is in need of a musical instrument to do so.
Click here for more information about A Toast to REF and Our Partners event.
About Rochester Education Foundation
Founded in 2005, REF is an independent not-for-profit organization providing resources and programs to support the success of Rochester students through partnerships with educators, businesses, and the community. For more information, visit www.rochestereducation.org.