Return to Headlines
YMCA and Monroe County Schools Partner for Emergency School Age Care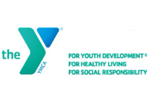 In response to NYSED guidance regarding school closures due to the Novel Coronavirus (COVID-19) outbreak in New York, the YMCA of Greater Rochester is working with the Monroe County School Superintendents to serve families in need.
The YMCA of Greater Rochester has a process in place to screen children at check-in and staff at the start of their shifts and will continue to enforce guidelines regarding children displaying symptoms of an illness.
In addition:
Children should not be in attendance if they have an elevated temperature (of 100.5 or higher) or are displaying other symptoms of being sick.

Children should not return until they are symptom free for at least 24 hours. If a child becomes ill during care, the YMCA will separate them from the group, and require parents/guardians to pick your child up within two hours of the call.

Any staff showing symptoms will be advised to not come in.
At the direction of the New York State Office of Child and Family Services:
If you have been tested and are positive for the virus, please utilize an emergency contact that is authorized to come pick up your child(ren).

If you are being quarantined as a precautionary measure, without symptoms or a positive test, YMCA staff will walk your child(ren) to you at your vehicle. Please do not enter the building. Also, your child must not return to the childcare program for the duration of the quarantine. The Y will then consult with the Health Department to be advised on the next steps for the childcare center.
HOW TO REGISTER:
You can register online at rochesterymca.org. You can register in person at all locations. Register per day at $48.
AVAILABLE SITES IN THE CITY OF ROCHESTER:
Carlson MetroCenter YMCA (in person registration only)
Information on support in the form of subsidies that you may need for childcare can be found here.