Return to Headlines
Students Produce "Legacy" Video for Harambee Summer Literacy Program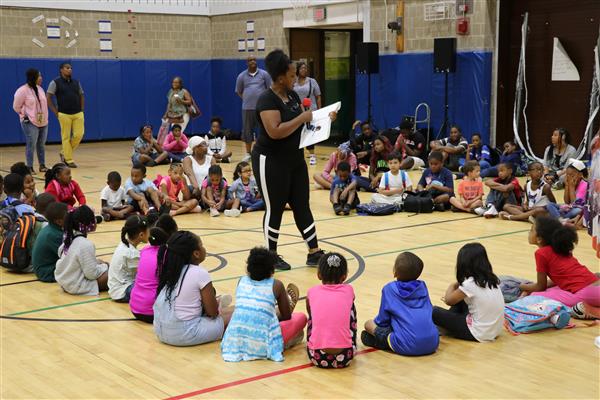 (August 9, 2019) Exciting and engaging summer programs continue in the Rochester City School District, and students are learning at multiple sites all across the City of Rochester.
One of those programs is the Harambee Summer Literacy Program at Nathaniel Rochester Community School No. 3. This is a viable summer learning program for RCSD students in grades K – 8. Students look forward to culturally responsive literature and active community building through daily, school-wide gatherings and affirmations.
During the 4-week program a certain group of students embarked on a "legacy project" in order to establish a theme for their classroom. Students read the book "Joseph" by Shiela P Moses.
Students studied the book and were asked how it related to their everyday lives. These students then engaged family members and they returned to class with very interesting stories. For example, one student began to understand how the choices made by his great grandfather created a legacy of opportunity for him and his brother. This student shared how his great grandfather had moved from North Carolina to Rochester in the 1960's in the height of the race riots, where influential people like Constance "Connie" Mitchell and Malcolm X gave speeches in the Corn Hill Neighborhood and at the University of Rochester.
This student's great grandfather was hired by Kodak due to a mandate by the federal government forcing companies like Kodak and Xerox to hire black workers. The student's grandfather and father would also become teachers.
Vincent French a 7th and 8th grade ELA teacher said, "This is what Haramabee is. Students working together to understand the importance of legacy, the power of oral tradition, and to understand their heritage no matter the color of skin."
As part of this project, students created a video on legacy and what it means to them.
The Harambee Summer Literacy Program is led by District Administrator Dr. Jason B. Willis, Director of African-American Studies and Harambee Principal Ahkila Collins.