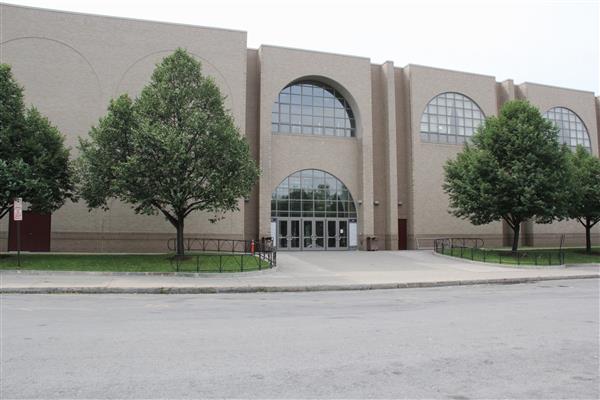 School of the Arts is a Secondary School.
What Every Family Should Know
If you desire high academic achievement and are interested in developing your artistic talents, then School of the Arts is the place for you. Students at SOTA carry a full academic course load in addition to a rigorous Fine Arts sequence in one of six subject areas: Creative Writing, Dance, Drama, Music both Instrumental and Vocal, Theatre Technology, and Visual Arts. Each semester, students are required to participate in performances, showcases, recitals, and exhibitions within their major field of study. Due to the extensive Performing Arts calendar, SOTA students commit to instruction that extends well beyond the school day. Students may also wish to participate in the many athletic teams, clubs, and performance events throughout the school year. SOTA has been awarded the New York State Seal of Biliteracy and the Seal of Civic Readiness. SOTA's outstanding faculty and staff create an educational environment that is safe, nurturing, and promotes lifelong learning.
Program Features
Uniforms Required - No
Foreign Languages: Spanish, Virtual American Sign Language, Virtual Mandarin Chinese
English Language Learners: Yes
Honors/Enrichment Classes: New York State Regents, Regents Honors, and Advanced Placement courses in American History, Art History, Biology, Chemistry, Calculus AB, Government and Politics: United States, English Language and Composition, English Literature, Physics, World History, and Music Theory.
Virtual AP Offerings: Art History, Computer Science, English Literature, Environmental Science, Psychology, and Statistics
Early Literacy Program: No
Chorus: Yes
Band/Orchestra: Yes
Instrumental Music Lessons: Yes
Sports: Yes
Step Teams: No
Extended/Expanded Day - No
Saturday School – No
On-Site After-School Care – No
Summer Programs – No
Business/College/Faith Partnerships – Yes
Friends of School of the Arts, Eastman School of Music, Memorial Art Gallery, Hochstein School, Writers and Books, Geva Theatre, Lyric Theatre, Rochester Broadway Theatre League, Garth Fagan Dance, Visual Studies Workshop, Rochester Museum and Science Center, Strasenburgh Planetarium, University of Rochester, Roberts Wesleyan College, Nazareth College, SUNY Brockport, SUNY Geneseo, Rochester Institute of Technology, St. John Fisher College, Corning Museum of Glass, Rochester Oratorio Society, Rochester Lyric Opera, The Lilac Festival, Rochester International Jazz Festival, KeyBank Rochester Fringe Festival, Leisure Care The Village and Mill Landing at Unity, Rochester Regional Health, Center for Youth, Hillside Family of Agencies, and Therapy Dogs International
Unique Features
SOTA is nestled in Rochester's Neighborhood of the Arts and serves 1,150 city school students in Grades 7-12. We offer traditional academics complemented by an arts-based curriculum. Our arts-based educational philosophy melds the electricity of the creative arts and energy of academic learning together. Our academic and arts programs are enhanced through our association with community partners including the Hochstein School, the Eastman School of Music, The Memorial Art Gallery, and the Rochester Museum and Science Center to name a few. Chosen as one of America's Best High Schools by Newsweek, The Daily Beast and US News & World Report, SOTA is a beacon of hope and source of pride for our city. We offer Advanced Placement classes in every academic and artistic field of study. SOTA's high attendance rate, low drop-out rate, and 95% graduation rate exemplify our mission of academic, artistic, and humanistic student success. SOTA students must earn a minimum of 25.5 credits to graduate, including an eight-credit sequence in their chosen Arts major. When our students graduate, they receive a School of the Arts Diploma indicating that they have completed a course of study above and beyond the New York State requirements. This means they have successfully fulfilled a Fine Arts sequence in one of six subject areas: Creative Writing, Dance, Drama, Music - Instrumental and Vocal, Theatre Technology, and Visual Arts. More than 92% of SOTA's graduates further their education after graduation.