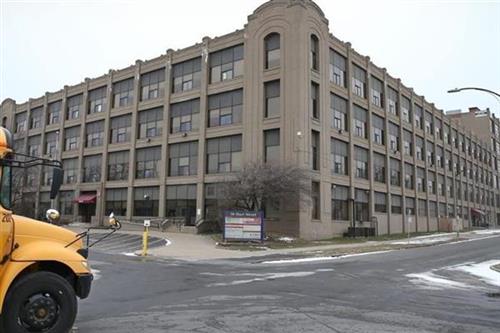 What Every Family Should Know
Lyncx Academy serves students in grades 7-12 who have committed level 4 violations of the Rochester City School District's Student Code of Conduct. The goal of Lyncx Academy is to provide great instruction and socio-emotional support to help students problem solve and restore relationships. Students are provided with academic instruction that is reflective of their current schedule in their home school. At Lyncx Academy, students learn to establish real-world goals and objectives, along with the knowledge and practical skills necessary to be successful. This enables them to re-enter their home school's academic programming with ease.
Unique Features
Lyncx Academy is designed to provide an intense and supportive environment to enhance academic achievement, self-esteem, school attendance, life skills, and social/emotional needs.

Students are able to fully engage in learning and take advantage of smaller class sizes.

Students get intense counseling support.

Students set attainable goals in regard to making academic and behavioral changes.

Students fully participate in socio-emotional workshops and special presentations.

An official transition re-entry meeting back to the student's home school is conducted prior to a student's return.