Dr. Walter Cooper Academy School No. 10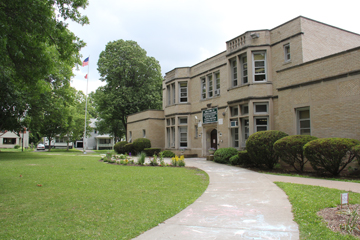 Dr. Walter Cooper Academy School No. 10 is located is a Citywide School.

This school is currently in Receivership status by the New York State Education Department. For more information about Receivership or to view the school's improvement measures, please visit https://www.rcsdk12.org/receivership.

What Every Family Should Know
Dr. Walter Cooper Academy (DWCA) follow the EL Education model. The school engages its diverse student body in joyful, rigorous, and fascinating learning experiences, instilling both perseverance and a sense of responsibility in students. It is reinforced in the school motto, "We never give up, never give up, never give up!" The EL Education model promotes rigorous and engaging curriculum through long-term, interdisciplinary studies and active, inquiry-based learning along with the development of positive school culture and students' character.
Program Features
Uniforms Required Yes

Foreign Languages No

English Language Learners Yes

Honors/Enrichment Classes No

Early Literacy Program Yes

Chorus Yes

Band/Orchestra Yes

Instrumental Music Lessons Yes

Step Teams No - Has a Dance Team

Extended/Expanded Day No

Saturday School No

Summer Programs No

Business/College/Faith Partnerships EL Education; YMCA; Rochester Engineering Society; Browncroft Community Church; Love Fellowship Worship Center
Unique Features
The Blossoming Reading program supports English Language Learners by developing literacy in the

student's

first language while also teaching English. The faculty utilizes various teaching models to accelerate core academic skill development in the

student's

native language as well as English, so that students can advance and participate in dual language or English classes.

The STEM program offers opportunities in science, technology, engineering, and mathematics. It incorporates technology and engineering into the regular curriculum. The program teaches independent innovation and allows students to explore greater depths of all subjects by utilizing the skills learned.

Dr. Martin Luther King, Jr. connects directly to the Trenton and Pamela Rec-Center, so students and families may participate in the City of Rochester programs that promote swimming, boxing, healthy living, education, creativity, self-discovery and positive relationships.

Daily morning meetings held in every classroom along with weekly school-wide community meetings (Cooper Circle) to foster a community of caring and respectful learners.