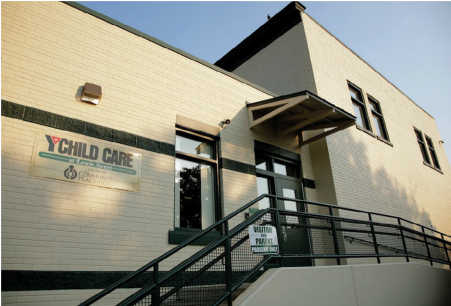 53 Lewis Street, 14605
(585) 325-2572
www.rochesterymca.org

Program Supervisor: Suzanne M. McNair

Class Hours: 8:30 a.m.–2:30 p.m.
Program for 3- and 4-year-olds
Wrap-Around Care availability: Yes

Transportation Availability: Yes, Eastside drop-off only.

Medical/Counseling Services Availability: Telemedicine and Visiting Nurse Services

Parent Groups/Supports: Yes
Is a full day program.

RTS bus pass available for parents in need of transportation to/from the program. Pass is for the adult and child rides free.

The UPK program is held at a YMCA branch lending access to fun-filled program areas including a gym.

Access is also available to the Carlson Metro Center YMCA which offers a kids gym and swim lessons.

Curriculum includes a literacy specific component.

The Lewis Street program utilizes the High Scope curriculum, the Food and Fun curriculum, and the CATCH curriculum to promote literacy, math, healthy eating, and physical activity.