Northwest Junior High at Douglass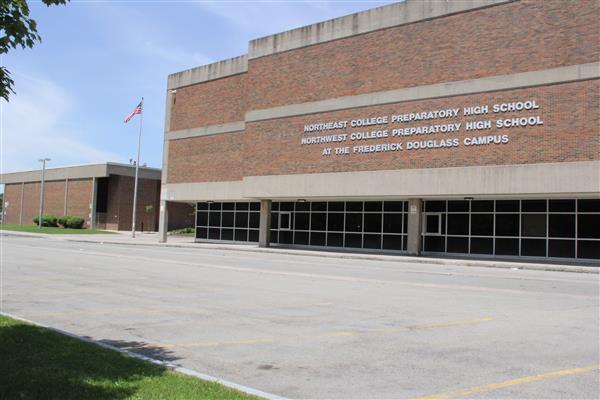 Northwest Junior High School is a Secondary School.
What Every Family Should Know
Northwest Junior High at Douglass is a comprehensive school that utilizes Restorative Practices. Students are encouraged to self-reflect on behavior and mend broken relationships through circle work. Northwest Junior High is looking for students who are self-moti­vated, willing to learn, and enjoy being challenged in the middle grades helps to prepare them for success in high school, college, and careers in any field. Additionally, we offer rising 7th-graders (who qualify) and 8th-graders the opportunity to take high school Regents level courses during middle school. At Northwest Junior High, we believe that all students can learn and experience success with the right supports and resources. Our staff is committed to doing whatever it takes to ensure student academic and social-emotional growth. Nestled in a resi­dential setting in a northeast Rochester neighborhood, students can learn on a campus with spacious grounds and a variety of athletic fields.
Program Features
Uniforms: No
Busing: RTS
Foreign Languages: Spanish
Health/Wellness Center: Yes
Student-Parent School Compact Agreement required: No
Unique Features
Middle School Honors Academy for students that qualify. Middle school students have the opportunity to take high school Regents courses in 7th and 8th grade.

College and Career Counseling: Students focus on specific themes to heighten their awareness of college and careers. Counselors engage students in a series of presentations, field trips, and workshops that focus on the transition from high school to college. Naviance software is used to assist students in identifying their strengths and possible career pathways.

Positive Behavior Supports are in place using incentives to reward positive student behavior. Each student is expected to have PRIDE (Problem-solver, Respectful, Independent, Dedicated, and Effort).

Extracurricular and athletic opportunities include: step team, football, cheerleading, volleyball, tennis, swimming, soccer, lacrosse, basketball, wrestling, baseball, softball, and track.