Northeast College High School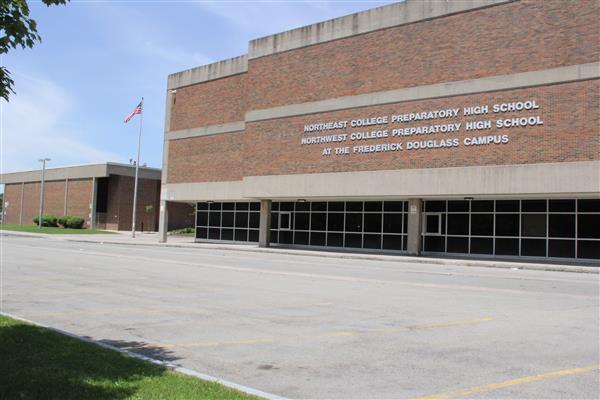 Northeast College High School is a Secondary School.

This school is currently in Receivership status by the New York State Education Department. For more information about Receivership or to view the school's improvement measures, please visit https://www.rcsdk12.org/receivership.
What Every Family Should Know
Northeast College Preparatory High School is committed to providing a rigorous well-rounded high school education. We promote student voice to lift a culturally responsive curriculum that nurtures life-long learners, advocates, and leaders.
Program Features
Uniforms: No
Busing: RTS
Foreign Languages: Spanish
Advanced Placement (AP): English Literature, English Language, Psychology, AP Statistics, AP Biology, AP US History
Health/Wellness Center: Yes
Business/College/Faith Partnerships: Center for Youth, Community Place of Greater Rochester, Educational Talent Search, Hillside Work Scholarship, Monroe Community College Liberty Partnership, University of Rochester Health Center, University of Rochester Upward Bound, In-Control Youth Development, CMAP College Readiness Program, RIT Gear Up
Student-Parent School Compact Agreement required: No
Unique Features
A school where your voice matters

Student Voice Committees offer all students an opportunity to lead. Our Panther Council and Student Voice Committees work together to analyze our school community, identify problems or needs, conduct research and present possible solutions to administration and teacher leaders to improve our school as a whole. Our goal is to create a school model where student voice matters and can actually impact what we do.

A Community School

Students enter a student-centered school community that promotes advisory activities, restorative practices, grade-level town halls and monthly grade level competitions. We integrate academics, health, social services, and youth development to create a stronger and healthier problem-solving community.

Cohort Tracking & a Multi-tiered System of Supports

The Northeast staff utilize a comprehensive tracking and referral system to ensure that no child is left behind. We utilize data and systemic tacking to focus on individual student needs and tailor our supports.

AP & Dual-Credit Options

Northeast offers Advanced Placement and MCC Dual-Credit options in all content areas.

University of Rochester Health Center

The U of R Health Center on campus offers complete physical exams, immunizations, walk-in and scheduled appointments, diagnosis and treatment, medications, on-site lab testing, and individual and group counseling.

Community Agencies

Northeast has a substantial support network that includes the following agencies: ACCESS-VR, Community Place of Greater Rochester, Educational Talent Search, RIT Gear Up, Hillside Work Scholarship, MCC Upward Bound, In Control, Liberty Partnerships, Pathways to Peace, Center for Youth, Caring Closet, Champion Academy, Fidelis Care and Food, St. Mark & John's Episcopal Church and Hillside Healthy Homes.