James Monroe Lower School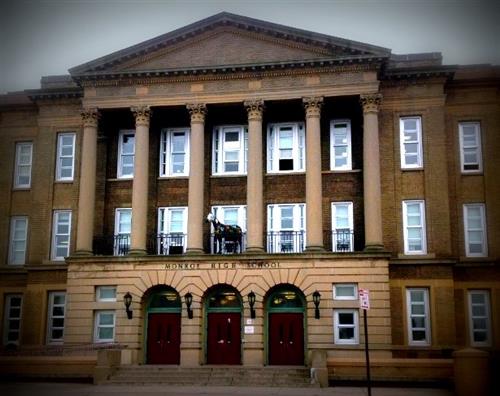 Monroe Lower School is a Secondary School.
What Every Family Should Know
Monroe Lower School students have excel­lent opportunities in academics, arts, and athletics in a 7th & 8th grade community that incorporates language and culture into the school experience. Staff, students, parents, and partners of Monroe Lower School work together to create a safe community that fosters respect and caring for each other. Students at Monroe are ambassadors of diversity. They learn, work, and contribute to the community. They are the Jewel of the City.
Program Features
Uniforms Required No
Foreign Languages Spanish
English Language Learners Yes
Honors/Enrichment Classes 7th and 8th grade Honors
Restorative Practices Yes
Band/Orchestra Yes
Instrumental Music Lessons Yes
Sports Boys and Girls Volleyball, Football, Basketball, Softball, Baseball
Extended/Expanded Day No
Saturday School Yes
On-Site After-School Care No
Summer Programs TBD
Business/College/Faith Partnerships Center for Youth, Ibero, Hillside, Brockport ETS, The Redeemed Christian Church of God
Unique Features
Monroe Lower School is located on the Monroe Campus on Alexander Street in Rochester. Students at Monroe Lower have the opportunity to eventually pursue the Seal of Bi-Literacy and Advanced Regents Diploma designations at Monroe Upper School. The Monroe Campus is newly renovated which includes state of the art classrooms and athletic facilities.

The Red Jacket Help Zone provides effective social and emotional supports for students in grades 7-8. This, in turn, minimizes the loss of instructional time and provides the individualized academic and social support that students need.

Homebase session occurs daily and contributes to positive school culture. It promotes understanding of community partners, increases literacy, and teaches students restorative strategies that transfer to all areas of their lives. Homebase Advisors monitor attendance in their Period 1.

James Monroe Lower School students will begin their journey towards being eligible for the New York State Seal of Biliteracy, which signifies a high level of proficiency in more than one language. In addition, it prepares students with 21st century skills and provides those seeking college acceptance with an advantage during the application process.

Restorative approaches are used to address student conflict and resolve matters peacefully. Our student ambassadors have been recognized throughout the state for their work in this program.

Honors Program featuring acceleration in English, math, science, social studies, and Languages Other Than English (LOTE). Students have the potential to earn high school credits during 8th grade.

Art department offers foundational, ceramics, and progressive technology courses.

Music department features a state award-winning Steel Drum Band, piano instruction, and guitar instruction.

Foreign Language department offers college-level courses and Spanish for Heritage Learners and native speakers.

Established and welcoming Parent Resource Center that supports parents as partners in their child's education.




Parent Ambassadors, student ambassadors, and Student Government are active groups that support the school's mission, vision, and initiatives.