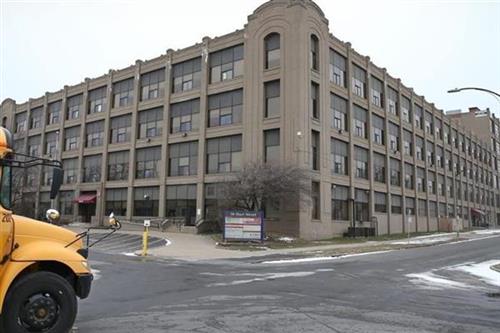 What Every Family Should Know
New Beginnings (NB) is a small, non-traditional program intended to empower young men who want to improve their life outcomes and those of their families. The curriculum follows the academic courses found in their traditional "home" school and what is prescribed by the New York State Department of Education. Our young male scholars may continue to participate in "home" school's extracurricular activities while they are dually enrolled in the New Beginnings Program.

Students enrolled in this program will receive individualized supportive services including but not limited to: counseling, life skills training, graduation coaching, and mentoring.

New Beginnings is focused on social justice, equity, responsibility for self and the promotion of excellence in education. Our team of educators and mentors are committed to encouraging the best from our youth and ensuring better outcomes. Together with the Rochester City School District and the Center for Youth, our New Beginnings Program will develop a better tomorrow, today.
Program Features
Foreign Languages Spanish

Sports Scholars participate in the athletic program of their home schools

Extended/Expanded Day Scholars participate in Enrichment classes that extend their preparation for Regents Exams and support their social/emotional development.

Summer Programs All Scholars have the opportunity to participate in District-offered and Center for Youth summer programs and opportunities.

Business/College/Faith Partnerships New Beginnings works in partnership with the Center for Youth Services.
Unique Features
New Beginnings offers semester-based scheduling that enables scholars to recover credits in an expedited manner. The program also creates a unique opportunity to participate in events/activities designed in conjunction with the Center for Youth that aim to better prepare our male scholars for greater life chances.