Frank Fowler Dow School No. 52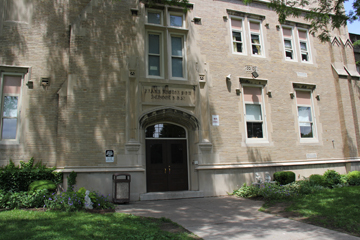 What Every Family Should Know
Frank Fowler Dow- School #52 is a small school that borders Irondequoit in the Northeast quadrant of the city. We are a student–centered, family oriented school with a focus on individualized student success in all aspects of student life. This approach has helped us to maintain our ranking as one of the highest performing schools in the RCSD. We have a very active parent group, who works hard to make everyone feel welcome and part of the School #52 family. Student attendance is very important to everyone at School #52. Our team works diligently to make sure that all students remain engaged in learning. We have an outstanding music program which allows for students to have individual and small group music lessons as well as band experience beginning in 4th grade.
Program Features
Uniforms Required Yes

Foreign Languages No

English Language Learners Yes

Honors/Enrichment Classes Offered as part of a student's individualized plan

Early Literacy Program Yes

Chorus Yes

Band/Orchestra Yes

Instrumental Music Lessons Yes

Sports No

Step Teams No

Extended/Expanded Day No

Saturday School No

On-Site After-School Care No

Summer Programs No

Business/College/Faith Partnerships Buddie Readers with Spiritus Christi church
Unique Features
A high-performing school.

Active partnerships with Xerox through LEGO League.