Andrew J Townsend School No. 39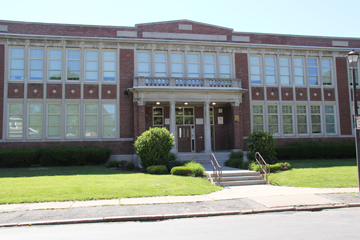 What Every Family Should Know
Andrew J. Townson School is committed to developing the next generation of leaders who are independent thinkers, engaged in authentic learning that is reflective of the real world and promotes influence in their community. Staff, Scholars, and families of School No. 39 work collaboratively to nurture a safe, positive school enviornment where everyone is empowered to have a voice and feel a sense of belonging. We privilege scholar's voice; empower and teach them to take ownership for their education. We are a school family committed to leaving our mark on the world in ways that will positively influence the present and future.
Program Features
Uniforms Required No

Foreign Languages No

English Language Learners Yes

Honors/Enrichment Classes Yes

Early Literacy Program Yes

Chorus Yes

Band/Orchestra Yes

Instrumental Music Lessons Yes

Sports Yes

Step Teams No

Extended/Expanded Day No

Saturday School No

On-Site After-School Care No

Summer Programs No

Business/College/Faith Partnerships Center for Youth Services, ROC the Future, Church of Transfiguration, Rochester Community Foundation, Community Place, Black Women's Leadership Forum, Pillars of Hope, Xerox-Junior Achievement, North Star Rites of Passage, RIT-Liberty Partnerships, Encompass, Flower City Soccer, Sister's Keeper
Unique Features
School No. 39 grows leaders at every level using principles from The 7 Habits of Highly Effective People for staff and The Leader in Me for scholars. We privilege scholar's voice and empower scholars to take ownership for their learning.

We are a restorative school that focuses on building and maintaining positive relationships as our foundation for success.

Scholars and staff begin each day with a morning meeting in the classroom. We have a monthly school-wide Townson Family Gathering where we focus on building positive connections school-wide, highlight scholar's talents, discuss progress towards school goals, and celebrate the school's success.

We offer a well-balanced rigorous curriculum based on the Next Generation Learning Standards and culturally responsive teaching which includes a designation of being a Victorious Minds Academy. Victorious Minds Academy is a teaching philosophy based upon the Relationship Model of Educational Intervention designed by Joy DeGruy.

Whole school intervention and enrichment model where scholars receive targeted support based on their individual learning needs. We prioritize early literacy.

Emphasis on early childhood, with a three-year-old classroom and two four-year old classes that focus on enhancing social skills and early education to prepare scholars for kindergarten.