Abraham Lincoln School No. 22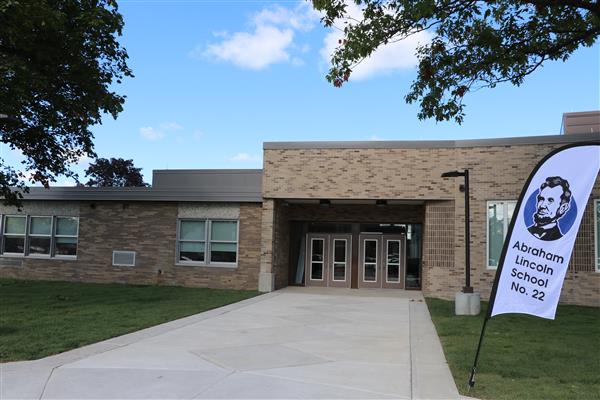 Abraham Lincoln School No. 22 is in the Northeast Zone.
What Every Family Should Know
At Abraham Lincoln School #22, we value our family relationships and work collaboratively to develop strong home-school connection to support a shared responsibility for the success of all of our students. Our school offers general education, special education and bilingual programs in PreK- 6th grade. We engage in restorative practices within our school community, supporting individuals as a whole.

Our Special Education programming includes Consultant Teacher services, Resource Room and self-contained classrooms.

We have an on-campus food pantry and clothing closet for emergency needs. We welcome parent and community volunteers to support our students and enrich our school culture.
Program Features
Uniforms Required Yes

Foreign Languages Spanish

English Language Learners Yes

Honors/Enrichment Classes Yes

Early Literacy Program No

Chorus Yes

Band/Orchestra Yes

Instrumental Music Lessons Yes

Sports Yes

Step Teams No

Extended/Expanded Day Yes

Saturday School No

On-Site After-School Care No

Summer Programs No

Business/College/Faith Partnerships Baden Street Settlement, The Community Place of Rochester, Eastman Rochester New Horizons, First Unitarian Church of Rochester/UU22, Primetime585, Anthony Jordan Health Center, Food Link, the Scott Spino Foundation, Un-Common Health Foundation, First Genesis Baptist Church, Boy Scouts of America, SUNY Brockport and the UR Simon School of Business.
Unique Features
Bilingual Services:

Support our native Spanish speakers through a One-Way Dual Language Enrichment Model in which students receive instruction in both English and Spanish, grades K-6.
Offer a bilingual Pre-K program that follows the High Scope model.
School-wide initiatives encourage all staff and students to utilize the "Language of the Day," which alternates between Spanish and English.
Appreciation for bilingualism, Hispanic culture, and our Spanish-speaking families is evident within the building and through various activities and celebrations that take place throughout the school year.

Enrichment opportunities include Basketball, Math and Movement, Yoga, Science Matters, Lego, Cheerleading, Choir, Craft Club, Dance.