Joseph C. Wilson Foundation Academy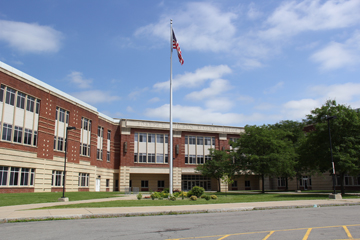 What Every Family Should Know
The Wilson community, scholars, parents and faculty are com­mitted to providing a rigorous academic program that ensures that each of the graduates is prepared to participate fully and with confidence at the college, university or career of their choice. We are committed to creating an environment that promotes academic excellence, fosters an active appreciation of multiculturalism, and develops scholars' sense of personal responsibility.

We ensure that every student is both known and nurtured, and has a firm sense of his or her determined effort.
Program Features
Uniforms Required Yes

Foreign Languages Spanish, Kiswahili, French

English Language Learners Yes

Honors/Enrichment Classes Yes
Early Literacy Program Yes

Chorus Yes

Band/Orchestra Yes

Instrumental Music Lessons Yes

Sports Intramural Sports

Step Teams No

Saturday School No
On-Site After-School Care No
Extended/Expanded Day No
Summer Programs No


Club: Photo Club, XCATS, PBIS, Girl Scouts, Science/STEM


Business/College/Faith Partnerships SUNY Brockport, St. John Fisher College, University of Rochester, Villa of Hope, Center for Youth, Aenon Missionary Baptist Church and Zion Hill Missionary Baptist Church

Unique Features
The only International Baccalaureate (IB) Middle Years Program for grades 7-8 and the only International Baccalaureate (IB) Primary Years Program for grades K – 6, in the Rochester City School District.

Primary grades K-6 students are introduced to the IB instructional framework through the implementation of the ten IB learner profiles and six transdisciplinary themes.

The IB Middle Years Program provides a framework of academic challenge that encourages students to become critical and reflective thinkers. The students understand and embrace the connections between traditional subjects and the real world.