Joseph C. Wilson Foundation Academy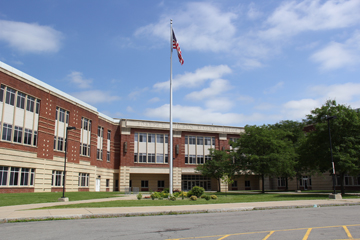 What Every Family Should Know
Program Features
Uniforms Required Yes

Foreign Languages Spanish, Kiswahili, French

English Language Learners Yes

Honors/Enrichment Classes Yes
Early Literacy Program Yes

Chorus Yes

Band/Orchestra Yes

Instrumental Music Lessons Yes

Sports No

Step Teams No

Saturday School No
On-Site After-School Care No
Extended/Expanded Day No
Summer Programs No


Business/College/Faith Partnerships SUNY Brockport, St. John Fisher College, University of Rochester, Villa of Hope, Center for Youth

Unique Features
The only International Baccalaureate (IB) Middle Years Program for grades 7-8 in the Rochester City School District, and an IB Candidate School for the Primary Years Program for grades K-6.

Primary grades K-6 students are introduced to the IB instructional framework through the implementation of the ten IB learner profiles and six transdisciplinary themes.

The IB Middle Years Program provides a framework of academic challenge that encourages students to become critical and reflective thinkers. The students understand and embrace the connections between traditional subjects and the real world.