Dr. Walter Cooper Academy School No. 10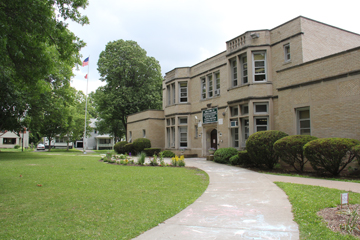 Dr. Walter Cooper Academy School No. 10 is located is a Citywide School.

This school is currently in Receivership status by the New York State Education Department. For more information about Receivership or to view the school's improvement measures, please visit https://www.rcsdk12.org/receivership.

What Every Family Should Know
Walter Cooper Academy (DWCA) is a Community School that follows the EL Education model. The school engages its diverse student body in joyful, rigorous, and fascinating learning experiences, instilling both perseverance and a sense of responsibility in students. This enthusiasm is reinforced in the school motto, "We never give up, never give up, never give up!" The EL Education model promotes rigorous and engaging curriculum through long-term, interdisciplinary studies and active, inquiry-based learning along with the development of positive school culture and students' character.
Program Features
Uniforms Required Yes

Foreign Languages No

English Language Learners Yes

Honors/Enrichment Classes No

Early Literacy Program Yes

Chorus Yes

Band/Orchestra Yes

Instrumental Music Lessons Yes

Step Teams No – There are other extra-curricular offerings

Extended/Expanded Day No

Saturday School No

Summer Programs Yes

Business/College/Faith Partnerships 19th Ward Association, Browncroft Community Church, Center for Youth, Greater Rochester Health Foundation, Love Fellowship Worship Center, Men in Red (New Life Fellowship), MK Gandhi Institute for Nonviolence, Monroe County FACT, Optimist Group, Rochester Engineering Society, Rochester Education Fund, Rotary Club of Southwest Rochester, Southwest Common Council, The Bus Stop, University of Rochester
Unique Features
Social-Emotional Learning and a positive school climate are priorities at DWCA. Every class participates in daily morning meetings called CREW. Additionally, there are weekly school-wide community meetings (Cooper Circle) to foster a community of caring and respectful learners.
The school continues to implement the Community School model and focuses on supporting students and families with high-quality instruction, expanded-learning opportunities, and wrap-around supports for families. The school has a robust food and clothing closet and supports families with individual needs.
All staff participate in a distributive leadership model participating in Core Workgroups where everyone takes a leadership role in various aspects of the school including academics, family engagement, and Social-Emotional Learning, and school climate and culture.
There are many extracurricular activities including a Spelling Bee Team, Student Government, Band, Choir, Percussion, Cooper Circle Hype Squad, Rochester Young Science Club, and a Safety Patrol. Student Voice is critical at DWCA and often activities are added based on student suggestions.