Virgil I. Grissom School No. 7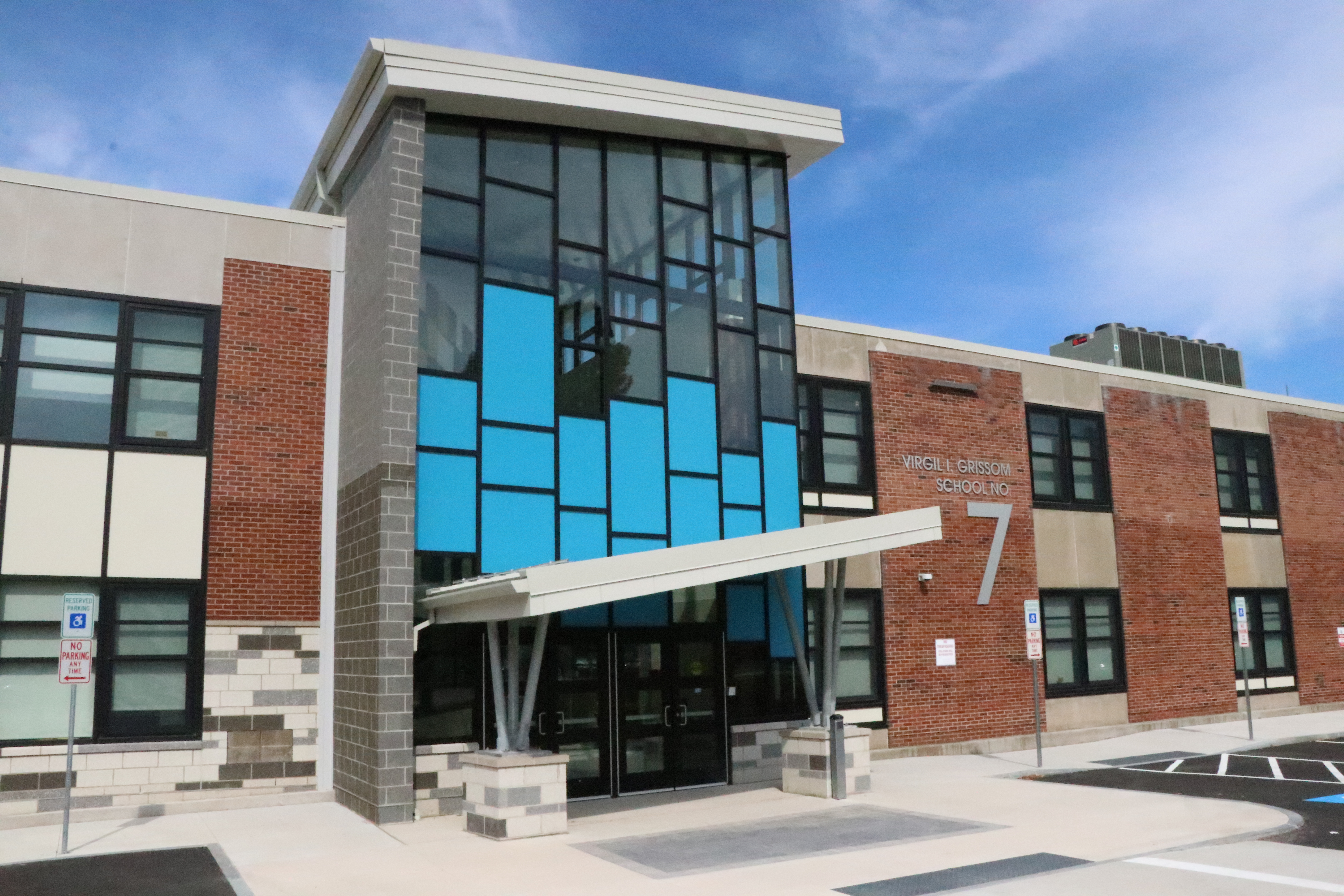 Virgil I. Grissom School No. 7 is located in the Northwest Zone.
What Every Family Should Know
Virgil I Grissom School 7 students have excel­lent opportunities in academics, arts, and social/emotional learning in a grades PreK 3 - 6 community that incorporates social/emotional learning and academics daily into the school experience. Staff, students, and parents of School 7work together to create a safe community that fosters respect and caring for each other. Students at School 7 participate daily in activities that center around NYS Standards and scientifically researched social/emotional learning opportunities. They learn, work, and contribute to the community. We SOAR everyday.
Program Features
Uniforms Required No

Foreign Languages No

English Language Learners Yes

Honors/Enrichment Classes Yes

Early Literacy Program Yes

Chorus Yes

Band/Orchestra Yes

Instrumental Music Lessons Yes

Sports Yes

Step Teams No

Extended/Expanded Day No

Saturday School No

On-Site After-School Care No

Summer Programs No

Business/College/Faith Partnerships First Universalist Church, St. John Fisher College, University of Rochester, SUNY Geneseo, SUNY Brockport, Roberts Wesleyan College, Nazareth College, Harris Hill Elementary School (sister school)
Unique Features
Features a technology lab, Clear Touch 60-inch monitors in all Pre-K-6 classrooms with Chromebook 1:1 correspondence for all students. The school follows the technology infusion plan for English Language Arts and Mathematics.

Parent involvement, including an active Parent Teacher Organization, a full-time parent liaison, and parent participation in all School-Based Planning Team meetings. Other engagement activities include student-led conferences, Coffee with the Principal, monthly Curriculum Nights, a Back-to-School Night, Scholastic Book Fair, and Kindergarten Lending Library.

Extracurricular activities include a 24 Math Club, City League Basketball, Orchestra, Band, Choir, Cheerleading, Arts Camp, Flower City Days, and a sixth-grade class trip.