George Mather Forbes School No. 4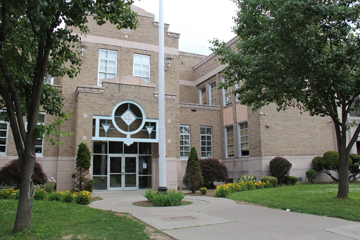 George Mather Forbes School No. 4 is located in the South Zone.
What Every Family Should Know
George Mather Forbes School No. 4 provides a safe and healthy environment where all children learn and develop their individual talents. Our vision is DREAM, BELIEVE, EXECUTE 4 RESULTS is for all of our students to become good citizens and productive members of society. Staff, Students, Parents and the Community, if we all do our part, Failure is not an OPTION!
Program Features
Uniforms Required Yes

Foreign Languages No

English Language Learners Yes

Honors/Enrichment Classes No

Early Literacy Program Yes

Chorus Yes

Band/Orchestra Yes

Instrumental Music Lessons Yes

Sports No

Step Teams Yes

Extended/Expanded Day Yes, Quad-A

Saturday School No

On-Site After-School Care Yes, Quad-A

Summer Programs No

Business/College/Faith Partnerships Bibleway Healing Assembly, Advantage Federal Credit Union, Nazareth College, Kiwanis Club, and Omega Psi Phi Fraternity
Unique Features
The Project STRIDE Saturday Program, in partnership with Omega Psi Phi Fraternity, develops skills in anger management and self-empowerment.

Saturday Program: Sisters in Search of Self (SISOS). Girls group that meets bi-weekly to develop self- awareness.

We have school wide behavioral expectations based on positive behavior support

Our active Parent Teacher Organization sponsors events including Parent/Staff basketball game, Mother/Son Formal, Father/Daughter Formal, Talent Show, Carnival, and numerous parent workshops.