Click below to see our message to you.
Joseph C. Wilson Foundation Academy
MYP International Baccalaureate World
School
P
YP International Baccalaureate Candidate World
School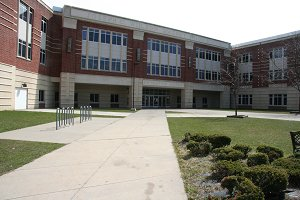 "Excellence for all students in all aspects of their development!"
Please join our Facebook group:
Interested in Wilson Foundation for Fall 2020?
Please call to reserve your spot.
For Kindergarten tours contact Katie Chinappi, PYP Coordinator at 463-4100 x 2590
For 7th grade tours contact Lori Locker, MYP Coordinator at 463-4100 x 2600
Come be part of the Wilson Foundation Family!
June 2020 Wildcat Chat
May 2020 Wildcat Chat
February 2020 Wildcat Chat
Wilson Foundation Academy Presents
A Valentine's Day FAMILY Dance
*Dinner >>Music>> Prizes
Thursday, February 13th 2020
5-8 pm
Tickets $5 per person
For Planning Purposes Tickets must be purchased in advance
*Dinner will be Salad, Bread and Pasta! You will also have the opportunity to indulge in our Candy/Dessert buffet
Dinner will be served at 5:30 pm
Questions? Call Ms. Bumphis the Parent Liaison 463-4100 ext. 4160
U
Upcooming Community Engagement Team Meeting
Tuesday, January 21, 2020
2 pm in room 221
Scholars Report @ 7:30 am

Scholars Dismiss @ 2:00 pm