Vision Statement:
"Everyone, Every Day, ANY Way."
Mission Statement:
School 29 provides a safe learning environment. All members support and contribute to the academic excellence and social-emotional success of the whole community. We meet students' individual needs so all experience growth.
Instructional Focus:
All academic staff will use differentiated instruction through process so students experience growth towards meeting grade level/program standards in all content areas.
School Hours 8:45-5:00 pm
Boys and Girls Club 5:00-6:30 pm
---
Welcome to Adlai E. Stevenson
School No. 29!
Good News at School 29!
Building our Outdoor Classroom!
Students, staff, family members and neighbors came together and broke ground, as we began our work on our Outdoor Classroom and Community Garden.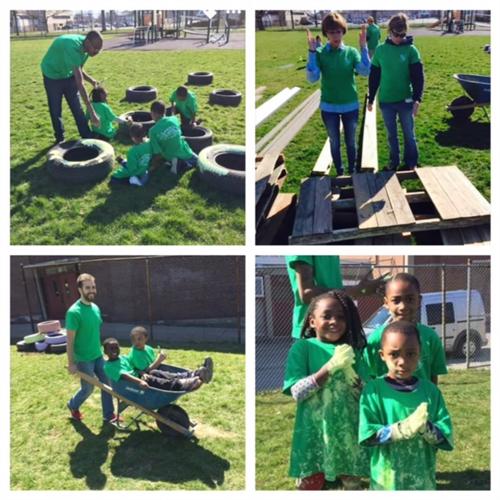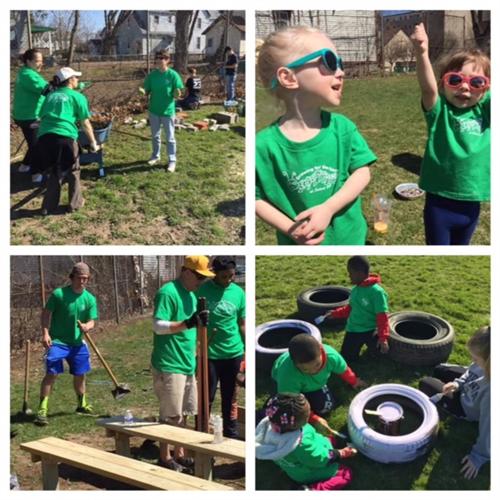 Holiday Giving at School 29!
Our students had lots of fun and had a chance to contribute towards our community at our annual Tree Decorating Ceremony at the Arnett Library.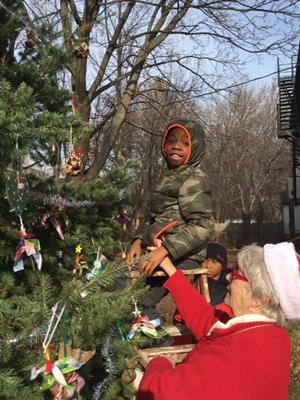 School 29 Family Participates in Autism Awareness Walk!
September 19, 2015
WOW! Thank you School 29 Staff, Parents and Students!!! Our 2015 Autism Awareness Walk was amazing! We had over 30 people walking with us and we raised over $800.00! Your ASD family really appreciates all of your support in raising awareness. Let's make it even bigger next year! Thank you again!!!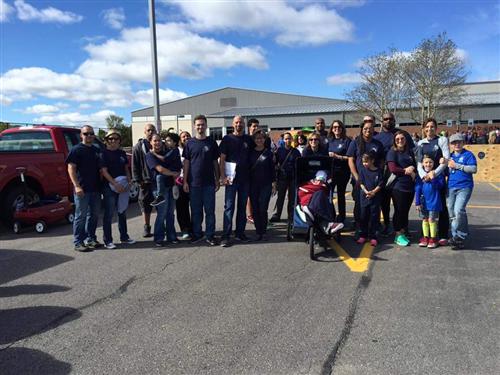 ---
November 2014
---
Thank You!

Urban League's Black Young Professionals donate murals to School 29
The Urban League of Rochester's Black Young Professionals (BYP) teamed up with Principal Tanya Wilson at Adlai E. Stevenson School 29 to nourish the creativity of the children by creating murals to be displayed on the walls. BYP was able to obtain an artist with a giving heart (and artistic hand). Alicia Astacio, volunteered her time to create four murals, which are entitled: Beautiful Words Make Beautiful People, Reach for the Stars, Spread Your Wings & Try, and Spaceman Reading.
Alicia made the murals very large because she wanted to challenge the children at School 29 to look up, be bold, resilient, and fearless in their mission to create beautiful futures for themselves, their family, and their community.
BYP is grateful to be in the position to have a variety of talented professionals within its membership who have the capability to network and find supportive resources, and BYP looks forward to
being a strong pillar within the Rochester community.
Below is artist Ms. Astacio and Principal Wilson with students, shown in front of the "Reach for the Stars" mural.