Dear Parents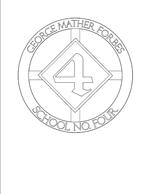 We are planning to have an awesome school year. Our focus for the year is "We are all in this together". What this means is we, the school, the parents and the students have expectations, that each one of us need to accomplish to make sure our students are academically successful. First, we need to make sure our students understand the purpose of coming to school.
To start out, the students will learn School No. 4's positive behavioral expectations "ROAR 4". The meaning of ROAR 4 is that the students will be Respectful, On task, Accountable and Responsible. At School 4, we have the same expectations in all classrooms including physical education, music and art. The expectations are laid out for arrival/dismissal, classroom, cafeteria, the hallways and the bathroom.
The first expectation deals with respect. At School No. 4, Respect is Key. The staff and students know that in order to get respect you have to give it. And we all GIVE IT. Next, if we look well we perform well. School No.4 is a uniform school. Students must wear their school uniforms on a daily basis. (Nothing too tight or revealing, please review the RCSD Code of Conduct regarding clothing styles). Shoes or sneakers are appropriate. Flip flops and high heels are a safety issue on the stairs and are not allowed.
In order for the students to put their best foot forward, all year, they must get a good night sleep and eat breakfast (home or school). Our children should come to school worry free. They should be thinking about learning. I need you to work with us to help to stop our children from coming to school and not coming to learn. Homework will be given Monday through Thursday, sometimes on the weekends. Homework must be completed and students must study and read daily.
Electronics or cell phones should not be in school. We will not be responsible if they are lost or stolen at school or on the bus. Cell phones will be collected at the beginning of each day and returned at 3:00 for grades 7-8. If they are pulled out or taken during class, the student will have a two day consequence in ISS. A parent will have to pick up the phone from the office. This consequence will be given each time the phone is confiscated. Random book bag checks will take place throughout the year. Parents, please come and be a partner in our school. It is very important for your child's success.
Karon A. Jackson, Principal