Science Department
---
---
On Friday , February 27th 2009, Monroe's Prism team competed in a Leadership competition at RIT against 5 other District schools and created controversy while challenging history.

I bet you did not know the Wright Brothers were NOT the first ones to fly an unassisted plane. Our students did the reaserch in 3 different languages (English,Spanish and Portuguese) and proved the audience their claim. With their first time competing they finished in 2nd place.

The following students Abigail Caraballo, Brianna Alexander, Ashley M. Rivera, Frameirys Pena, Marsellis Thomas, Christopher Murray, Guilherme Bahmad and Vinicius Bahmad showed team work, confidence and determination to showcase their project and make sure every single person in the audience knew that Alberto Santos Dumont should be the real father of aviation.

I need to add that they faced very tough questions from the judges and those who did not believe them at first. In the end, the facts speak louder than words.

Please join Joanne Bell, and me (Juan Betancourt) in celebrating this win with them.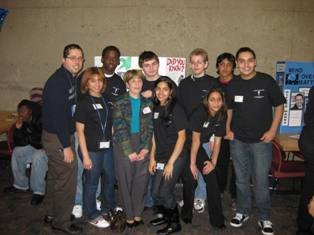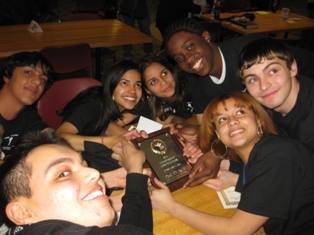 Joann Bell and Juan Betancourt drove 14 students to central office to get on a bus to RIT and compete in a science competition against most of western NY and Rochester high schools and STEP teams. WE were the only district school with 3 teams competing. The 14 students showed an exemplar behavior and had a lot of fun. It would be prudent to mention that one of the teams almost made it to the semi-final. Many of the other schools and organizers commented on how impressed they were with our teams and a news reporter followed our team all day, look for the article soon. Regardless of their performance, please take the time to congratulate any of the students on the team as they put extra time to practice and represent Monroe well. They all made Ms. Bell and Mr. Betancourt proud and helped them remember why "we love teaching."
Just to finish, the parents of the team members present were happy to see their kids participate in a team like this.