Abraham Lincoln School No. 22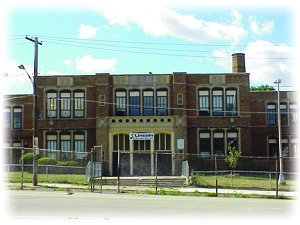 950 Norton Street 14621
(585) 467-7160
Pre-Kindergarten through Grade 6
Principal: Clinton Bell
Assistant Principal: David Polonia
Assistant Principal: Lashara Evans
Parent Liaison:
Abigail Rodriguez
Mission:
to HELP2 all of our students by ensuring that they are:
H

ere

Engaged
Learning
Prepared
P

rogressing
At Abraham Lincoln School No. 22:
Reading instruction is enhanced through the 100 Book Challenge Independent Reading Program which provides reading materials at students' independent reading level and helps them progress to more advanced levels.
We embrace and support Spanish-speaking students through a Bilingual Program that develops literacy in English and Spanish at grades K-6. Both Spanish and English languages are used throughout the building and an appreciation for both languages is modeled in various school activities.
Our PBIS program rewards students for making positive choices. Our students follow "Lincoln Laws" by being responsible, respectful and safe. Students earn "Gotcha" tickets when they are caught "Doing the right thing," by the staff. They then visit the "Gotcha" store where they purchase prizes. (For example:

lunch with an administrator or other school staff of their choice, school supplies, games, toys, etc.) Students can participate in programs such as KBA Basketball, Safety Patrol, and the Scott Spino Literacy Foundation.
Celebrations are held throughout the school year, including a Multicultural Fair and a Spring Carnival organized by our community partners. We celebrate Hispanic Heritage and Black History Months as well as academic celebrations like the 100 Book Challenge.
Over 200 volunteers share in the support of our school's mission. These include partnerships with the First Unitarian Church, the Scott Spino Literacy Foundation and our volunteers work with students on one-to-one reading activities that encourage them to develop a love for reading.
Our computer labs are used to assist students in learning and using technology. All of our classrooms have Smart Boards as well.