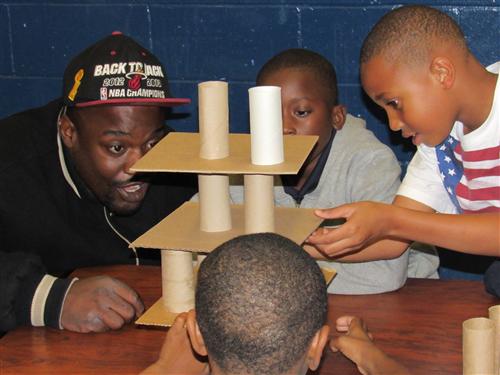 Welcome to the
Nathaniel Rochester Community School
Parent STEM Page

We realize that formal teaching around STEM today, is mainly occurring in the classroom, but that isn't where our students spend most of their time. The time students spend outside of school can be most valuable in helping them learn about STEM careers and how they can solve problems. This is where parents can help to inspire, support and develop their children's learning.
​
At Nathaniel Rochester Community School, our parents are our partners. Our continuing mission is to work together with parents to design and build a program to meet their child's needs effectively.
We are happy to offer Families the NRCS Family Science and Engineering Night. Offered every other month, the Family Science and Engineering Nights were developed to bring parents and their children together to experience and work together on simple engineering challenges. The evening also offers a large group engineering activity where families collaborate, problem solve and have fun together.
NRCS Family Science and Engineering Night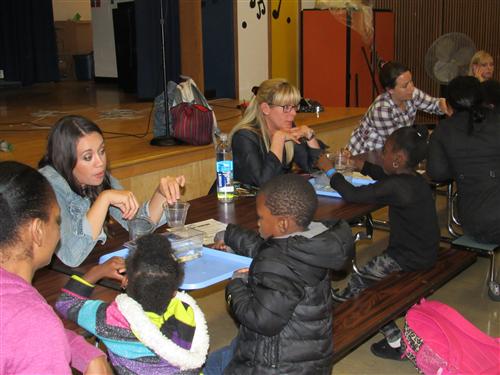 Our Family Science and Engineering Nights are specifically designed to bring families together for an evening of STEM fun through exploration and hands-on activities grounded in science and engineering practices.
Each evening begins with several foundational learning experiences followed by the FAMILY STEM CHALLENGE where families work together to solve an engineering problem.
The evening is topped off with a family meal and time for families to interact with other families.
The 2016-2017 Family Science and Engineering Nights will take place during the following months:
September
November
January
March
May
All Family Science and Engineering Nights are also noted on the NRCS

calendar page
We look forward to seeing you at the next NRCS
Family Science and Engineering Night
The Family Science and Engineering Night events are designed and organized by the NRCS STEM team; Peter Mastrogiovanni (STEM Specialist), Vici Patanella (Grade 3-6 STEM Coach) and Tina Rodger (Grade K-2 STEM Coach)