Welcome to the RCSD Districtwide Marching Band and Show Choir page!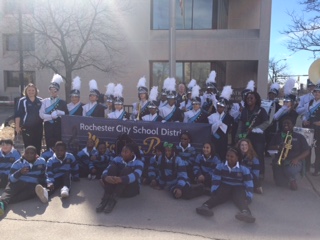 We are looking for students in grades 4-12 that would like to participate in the
Districtwide Marching Band or Show Choir.


All Saturday rehearsals are located at East High School (1801 E. Main Street) from 9:30-11:30am in the Music Wing. Please use the back entrance off Ohio Street near the small loading dock.
For more information, please contact:
Dominic Pickard
or
Liz Hanan
585-262-8642
585-851-9895