"Everyone, Every Day, ANY Way."
At School 29 we are committed to academic excellence by meeting students' individual needs. Our students will become global contributors, as we foster their critical thinking skills through brain based teaching and higher order thinking.
School Hours 8:45-5:00 pm
Boys and Girls Club 5:00-6:30 pm
---
Holiday Giving at School 29!
Our students had lots of fun and had a chance to contribute towards our community at our annual Tree Decorating Ceremony at the Arnett Library.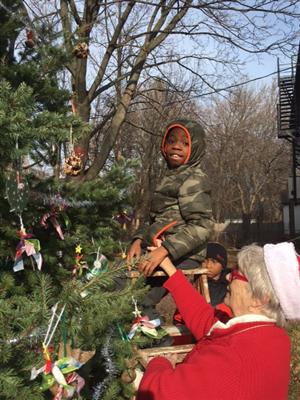 ---



School 29 Family Participates in 2015 Autism Awareness Walk!


WOW! Thank you School 29 Staff, Parents and Students!!! Our 2015 Autism Awareness Walk was amazing! We had over 30 people walking with us and we raised over $800.00! Your ASD family really appreciates all of your support in raising awareness. Let's make it even bigger next year! Thank you again!!!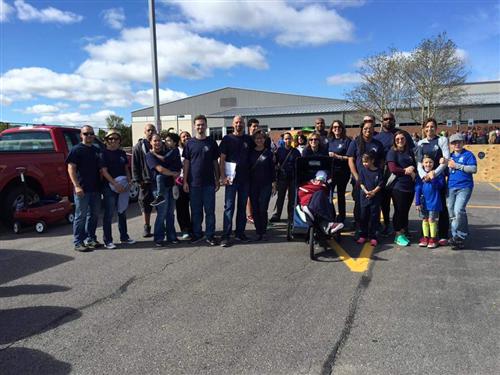 ---
Students Using their Data in the Classroom
Trae monitors his progress in his Technology and Journalism class by examining his data!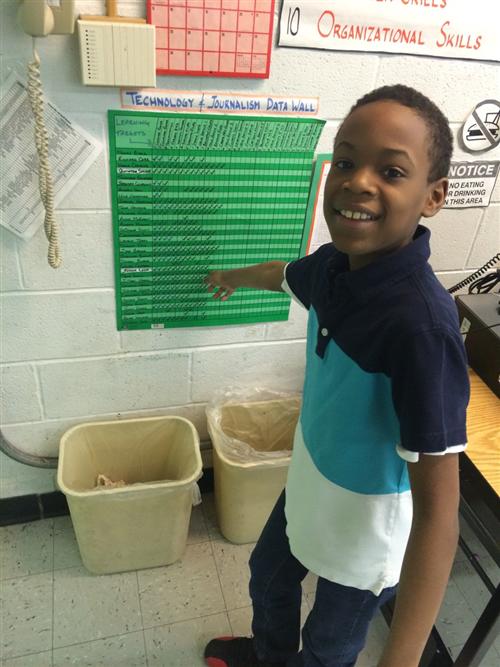 ---
November 2014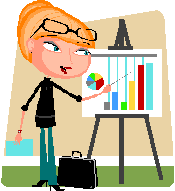 ---

Two School 29 students are awarded the
"Do the Right Thing" Award.
Congratulations!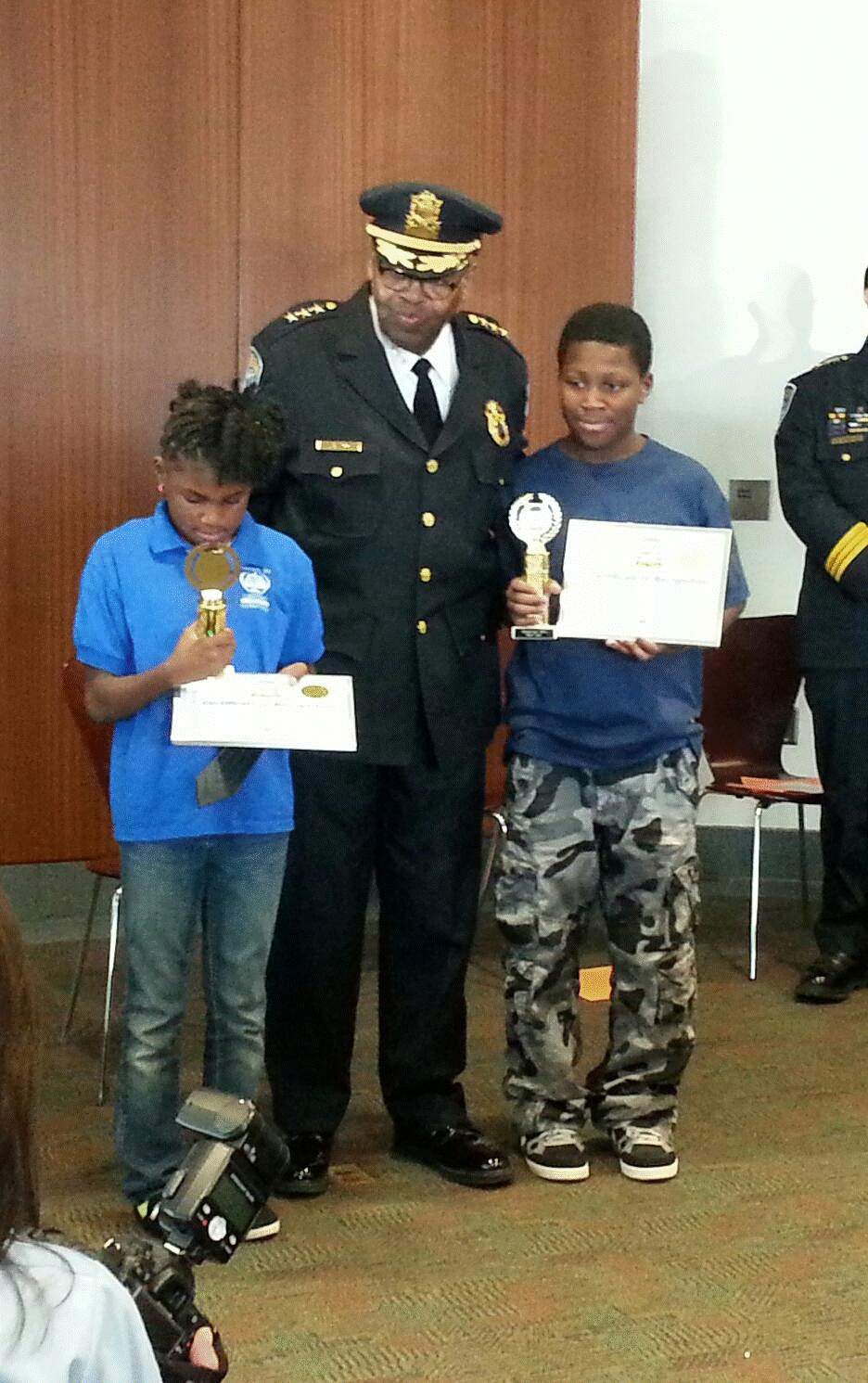 ---
Thank You!

Urban League's Black Young Professionals donate murals to School 29
The Urban League of Rochester's Black Young Professionals (BYP) teamed up with Principal Tanya Wilson at Adlai E. Stevenson School 29 to nourish the creativity of the children by creating murals to be displayed on the walls. BYP was able to obtain an artist with a giving heart (and artistic hand). Alicia Astacio, volunteered her time to create four murals, which are entitled: Beautiful Words Make Beautiful People, Reach for the Stars, Spread Your Wings & Try, and Spaceman Reading.
Alicia made the murals very large because she wanted to challenge the children at School 29 to look up, be bold, resilient, and fearless in their mission to create beautiful futures for themselves, their family, and their community.
BYP is grateful to be in the position to have a variety of talented professionals within its membership who have the capability to network and find supportive resources, and BYP looks forward to
being a strong pillar within the Rochester community.
Below is artist Ms. Astacio and Principal Wilson with students, shown in front of the "Reach for the Stars" mural.